F&B Victory – FDA Adds Linens to Restaurant Guidance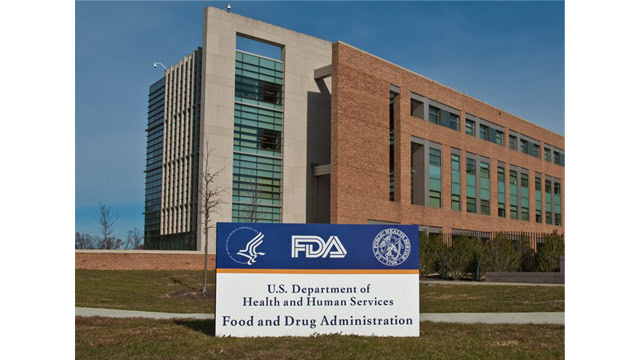 In response to TRSA advocacy efforts, the U.S. Food and Drug Administration (FDA) recently agreed to add reusable table linens – including recommending fresh tablecloths for each group of diners – as part of its guidance to restaurateurs. This news came as eateries began reopening amid a loosening of COVID-19 restrictions aimed at "flattening the curve" of infections.
Kevin Schwalb, TRSA's vice president of government relations, briefed online attendees on the FDA's move during TRSA's May 21 Weekly Industry Update webinar. "I've got some great news," he said. "Just this morning, the FDA released new guidance that does not only allow, it encourages the use of cloth reusable tablecloths and linens, and you should change them after every seating." Schwalb addressed the 50-plus online attendees in the latest edition of TRSA's webinar series that focuses on the COVID-19 crisis and other critical issues. Click here to the see the FDAs' latest "checklist for restaurants. TRSA has led a similar effort to remove language adverse to reusable tablecloths and napkins from a "Reopening Guidance" document issued by the U.S. Centers for Disease Control and Prevention (CDC), Schwalb said. Click here for details.
While the FDA's new recommendations on food-and-beverage (F&B) linens represent a breakthrough with federal officials who'd previously favored disposable items in restaurants, the industry faces challenges in a few states with guidance documents that don't reflect the revised federal standards. Specifically, Schwalb said he's working with officials in Kentucky in hopes of replicating the results achieved at the federal level. "We're hoping to see a resolution that would allow table linens to be used in restaurants in Kentucky," he said. Schwalb added that TRSA also is working with the American Hotel and Lodging Association (AHLA) to develop a linen component to their "Safe Stay" Program.
In another topic of concern to laundry operators, TRSA President and CEO Joseph Ricci updated webinar attendees on TRSA's efforts to combat legally flimsy claims against industrial laundries. These companies that use radio-frequency identification (RFID) systems for garments and linens now face patent-infringement challenges across the U.S. These cases can cost companies an average of $20,000-$40,000 to settle. Otherwise, operators can go trial, but they're likely to spend far more with no certainty of prevailing in court.
In response, TRSA is investing nearly $300,000 to challenge the validity of overly broad patents that have threatened to limit the use by laundry operators of long-established methods of "automated identification, tracking and authentication systems." During the webinar, Ricci thanked several organizations, including CSC, Sitex, Unitex, APPEARA and Servall, for recently contributing to TRSA's Legal Defense Fund on this issue. In the past month alone, TRSA has raised $75,000 for this effort. Ricci hopes that TRSA can forge a settlement with Prova, the company behind the lawsuits, to end their patent-infringement claims against industrial laundries that use RFID systems. To contribute, visit members.trsa.org/donate-now.
In other news discussed during the webinar:
TRSA Senior Editor for Digital/New Media Jason Risley presented the latest TRSA Business Pulse Survey, which drew 84 operator respondents. This survey includes new questions focused on the Paycheck Protection Program (PPP). A high number of survey respondents (63%) indicated concern and/or confusion about the loan forgiveness terms of the PPP program. During his segment, Schwalb noted that TRSA's Coronavirus Resource Center on its website includes a checklist/calculator provided by federal officials to help loan applicants comply with PPP rules. Risley noted that this also was sent as a Breaking News e-mailing to TRSA members. Click here to access the checklist.
Director of Membership/Industry Outreach Ken Koepper announced the launch of a social media campaign on Facebook, LinkedIn and Twitter that promotes the use of reusable table linens. The campaign features a link to a new one-minute animation segment that graphically depicts how reusable linens can help restaurants reopen safely and reassure customers that dining out won't put them at risk. TRSA also has a Restaurant Reopening Guidance sheet that operators can customize with their company name, logo and contact information. It highlights the use of tablecloths for hygiene and social distancing, as well as PPEs, hand sanitizer and research on consumer attitudes toward linens. To access this and other reopening guidelines, go to trsa.org/fb-reopening.
Robert Long, secretary general for the European Textile Services Association (ETSA), addressed the webinar attendees on his organization's COVID-19 response efforts in 11 European countries. Speaking online from ETSA's headquarters in Brussels, Belgium, Long said that much like the U.S., the coronavirus has had a dire impact on hotels, restaurants and other businesses in countries ranging from the United Kingdom to Denmark and the Czech Republic. "Life has never been so uncertain," Long said, noting that individual countries and regions are setting their COVID-19-response policies, with limited coordination from the European Union (EU). In one bright spot, Long said German car manufacturing recently has shown an uptick in sales. This move is seen as positive sign for the broader European economy.
TRSA's Weekly Industry Update debuted on April 16 as an online service aimed at keeping members apprised of COVID-19-related developments. Starting in June, the webinar series will move to a biweekly format. TRSA has an on-demand learning library that will allow you to "live stream" all of the association's webinars, including this latest edition. TRSA members can purchase webinars, and other training and educational resources at a reduced member price. Visit www.trsa.org/ondemand to go to TRSA's On-Demand Learning portal to view this webinar and more.