FDR Hosts Don Luneburg Golf/Tennis Event for Charity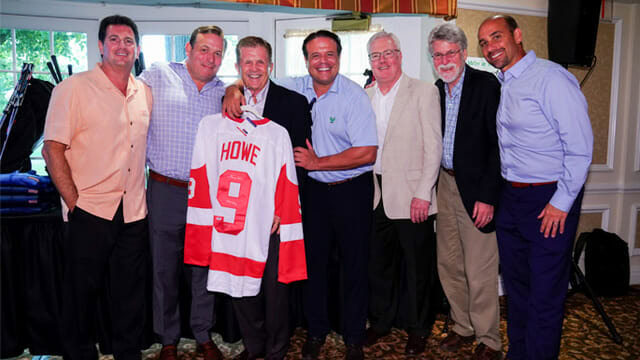 EPIC Long Island, a charitable organization that helps people with epilepsy and developmental disabilities, recently benefited from donations gathered during the 32nd Annual Don Luneburg Golf & Tennis Classic, a fundraising tournament held at the Mill River Club in Upper Brookville, NY, and co-sponsored by FDR Services Corp., Hempstead, NY.
For a quarter-century, FDR and EPIC Long Island have maintained a collaborative partnership. Don and Keith Luneburg, and Jesse McCormack, the CEO/owner, president and vice president of FDR, respectively, are EPIC Long Island board and committee members who've committed countless hours and resources to this organization.
FDR served as an event sponsor for the July 29 event, which featured an array of activities, including a putting contest and a long-drive challenge, plus refreshments, as part of a full day of golf and tennis. Click here for details.
An awards ceremony recognized Joe McMahon, a 19-year veteran equipment manager for the New York Islanders' hockey team. McMahon is very active in charitable fundraising with EPIC, which also provides mental health services. He was honored for his generous gifts of time and resources aimed at furthering the charitable group's mission. Click here to learn more about EPIC (Extraordinary People in Care).