Felins Celebrates 100 Years in Business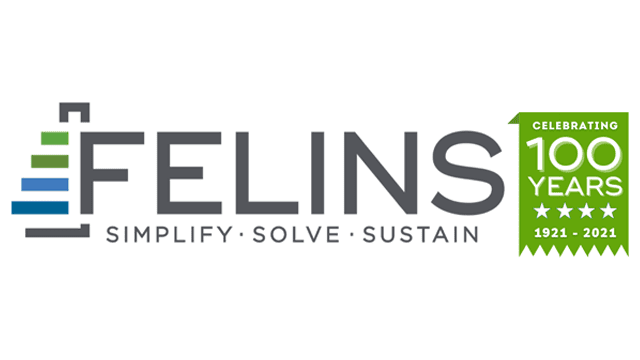 This year marks the centennial anniversary for Felins, a Milwaukee-based packaging solutions company founded in 1921, according to a news release.
"For 100 years, our team at Felins has created and delivered a multitude of innovative packaging alternatives for our customers around the globe that are healthy, safe, good for our planet and good for the bottom line," said Andrew Barrieau, CEO and president of Felins. "We are excited to celebrate this incredible milestone in our rich history!"
100 years ago, the company's founder, Fred E. Lins, originally owned a sausage company on the northeast side of Milwaukee. His employees were experiencing bottlenecks on the operation's processing floor while tying the ends of sausages. In trying to find an innovative way to improve the tedious and difficult task that was taking a toll on his employees' hands, Lins invented a semiautomatic tying machine. The invention improved production, allowing his employees to tie sausage links faster and more efficiently. Lins went on to patent his machine and started producing more tying machines to help other businesses. A new company was born, one that Fred E. Lins was able to lend his name to: Felins.
Since 1921, the company has expanded on Lins' tying technology and now offers many packaging solutions, including ultrasonic banding machines, automatic rubber banding, shrink wrapping, strapping and stretch-film systems. These solutions range from tabletop units to fully automated and custom-engineered, high-speed systems.
In the spirit of Lins' drive for continuous improvement, Felins launched a rebrand in 2018 that included a brand-new logo, branding and website. With a strong focus on sustainability and innovations in packaging, the rebrand was not only a representation of Felins' growth over the past several decades but a refreshed outlook for the future. The company's new logo provided a modern face for the company and its tagline – "Simplify. Solve. Sustain." – emphasized the company's mission to help other companies simplify operations, solve inefficiencies and sustain effective packaging processes with powerful solutions that reduce waste. All three are very much a tribute to the original founder's mission when Lins set out to produce machines to help other businesses.
The new brand also highlighted the company's leadership position in a variety of markets. Growing from its humble beginnings 100 years ago, over the years Felins has partnered with Global Fortune 500 and 100 companies across a variety of industries to help provide them with packaging solutions.
As the company reaches the century mark this year, it is finding ways to celebrate the roots of its core values in innovation and reliability while paying homage to its history. Felins already has launched an anniversary edition logo, will be hosting a summer celebration, and sharing historical photos and stories from the company's archives for the first time on its social media accounts.
Visit Felins' website at http://felins.com/ for more information.