Fibertech Adds Machinery, Creates Jobs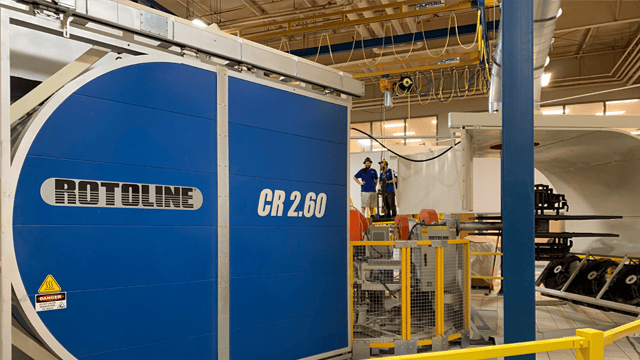 TRSA supplier partner Fibertech Inc., a manufacturer of custom-engineered, rotational-molded plastic products including bulk containers, plastic pallets, plastic lockers and more, recently announced the addition of a Rotoline 260 press to its state-of-the-art facility in Elberfeld, IN, according to a news release.
The addition of this machine will necessitate the hiring of additional staff. As a result, Fibertech will add 10 full-time employees to its team. "We are committed to investing in the latest technological advancements in order to meet and exceed the needs of our customers," said Brent Rasche, Fibertech's COO. "With the addition of this new, state-of-the-art machine and a recent expansion of our facility, we are now fully equipped to create and innovate with the latest in roto-molding technology for years to come."
The carousel Rotoline 260 machine will allow Fibertech to expand its already thriving custom contracts division to produce even more custom small-to-medium-size parts. This machine is incremental to Fibertech's current capacity.
For more information about Fibertech, visit www.fibertechinc.net.