Fire Strikes Maryland Laundry: $2 Million in Damage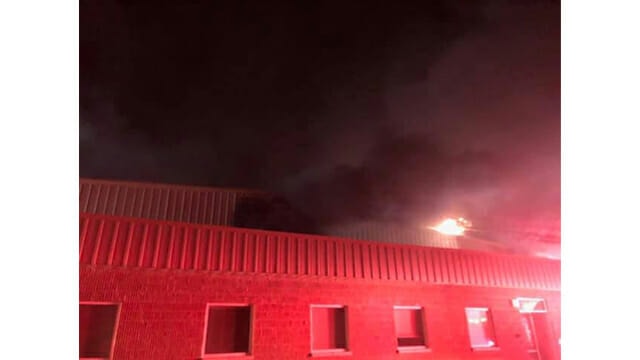 A spontaneous-combustion fire that broke out in the early morning hours of Jan. 7 heavily damaged a food-and-beverage laundry in Salisbury, MD, according to local news reports.
No injuries were reported in the fire at Quality Linen Service. The incident began near the dryers when a load of bar mops ignited. The ensuing fire triggered an automatic alarm that summoned local firefighters. Upon their arrival, firefighters determined that a major structure fire was underway. A total of 60 firefighters from multiple departments brought the blaze under control in about 90 minutes. Damage to the building is estimated at $2 million, with heavy damage to most of the equipment, according to Salisbury Fire Department Deputy Chief Darrin Scott.
Attempts to obtain a comment from owner/operator Dickie Smith of Quality Linen were unsuccessful. However, Smith told a local media outlet that the company's staff of 50 people are working to resume normal operations as quickly as possible. Click here and here for details.
To help laundry operators prepare for a fire or other disaster, TRSA offers a booklet titled Recommended Professional Practices for Disaster Planning. Click here for more information.
Click below for additional information on fire prevention and disaster planning.
Fire Prevention: A Plan of Action is Your Best Line of Defense
Spontaneous Heating: How to Prevent Fires in Linen
Disaster Preparedness: TRSA Can Help You Survive