Follow California Reopening Tour on TRSA Social Media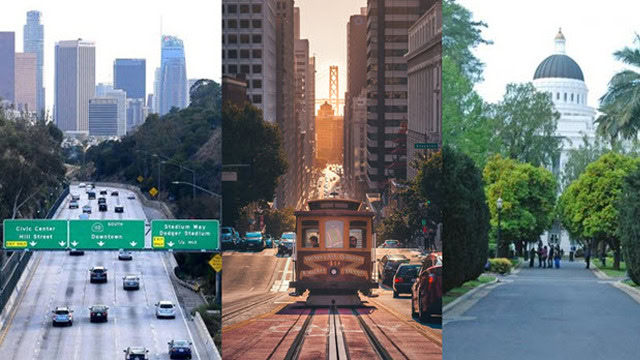 TRSA staff resumes their Reopening Tour from Sept. 19-24, extending from San Diego to Sacramento for meetings with members to learn about their COVID-19 experiences and to back their continued emergence from the pandemic. This California excursion is the third leg of the tour, following trips through the Southeast in April and the Midwest in June.
Social media coverage of the tour as it unfolds will appear on TRSA's Facebook, Twitter, Instagram and LinkedIn pages. Videos will feature members discussing the various challenges that they've faced from the pandemic, such as labor and supply shortages. They'll also describe strategies for overcoming these and other issues. Posts will link to participating members' social media pages and enable them to share these stories with their customers and prospects.
On the Midwest leg, post highlights included:
Members' staff explaining why the industry has been a great employer, including some benefiting from the work to help overcome personal obstacles, such as incarceration, homelessness and challenges single-parenthood challenges.
Executives saddled with filling job vacancies and getting new hires to come to work discussing strategies for recruitment/retention, including providing better pay and benefits and maintaining an employee-friendly workplace.
Managers sharing strategies for ensuring that employees are vaccinated, with most not making this a requirement. Many are achieving higher levels of inoculations by scheduling vaccination appointments for workers and driving them to these.
Photos showcasing reinvestment in the industry, including renovations to boost production capacity; equipment upgrades, including boiler room machinery, sorting decks and new trucks; plus equipment rebuilding.
Descriptions of how business has bounced back after bottoming out during the height of the pandemic, including the implications for member growth through facility services and outreach to customers on service capabilities.
The California leg begins with a visit to the Cape Rey Carlsbad Beach, a Hilton resort near San Diego, where TRSA's 108th Annual Conference is slated for Oct. 19-21. Recognized for providing unparalleled interaction with industry leaders, the program features world-class keynotes, sessions on leadership philosophies and discussions of industry developments, plus social activities and a spouse/partner program. This year's conference also features the presentation of TRSA's Lifetime Achievement awards, the association's highest individual honors, as well as the 2021 Industry Awards, which recognize exemplary individual and corporate efforts in community, customer and employee relations.
Visits with members get underway on Sept. 20 with a roundtable that afternoon for Los Angeles-area member company executives and more visits in the area on Sept. 21. Activity shifts to the San Francisco Bay Area on Sept. 22 and to Sacramento on Sept. 23. The tour concludes there with another roundtable for Northern California executives. TRSA staff members on the tour will include Joseph Ricci, president and CEO; Kevin Schwalb, VP, government relations; and Ken Koepper, director, membership and industry outreach.