Former IIL Leader, EMI Co-Founder Passes On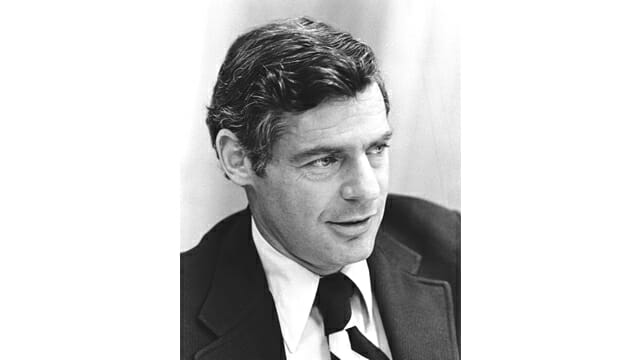 One of the industrial laundry industry's most highly regarded leaders, Gerald L. Stempler, 87, the retired CEO of Textilease Corp., passed away on Nov. 19 after an illness. Stempler emphasized the importance of seeking input from employees at a time when most companies favored a top-down structure, according to industry sources.
Gaining insights from employees was a key to Stempler's broad-based focus on continuous improvement. Another part of that effort included a push for companies like Textilease (sold to UniFirst Corp. in 2003) to work with rival industrial launderers on regulatory, labor and other issues of common concern through a strong trade association. At the inaugural Clean Show in Chicago in 1977, Stempler, then president of the Institute of Industrial Launderers (IIL – renamed the Uniform & Textile Service Association in 1993 and blended into TRSA in 2008), identified several areas, including government advocacy, where companies should work together to help the industry. "I have a feeling things will get tougher before they get better," Stempler said in his address to Clean Show attendees. "But 'better' will not happen by itself. Somebody or some group of somebodies looking toward their future will make things better."
Stempler entered the industrial laundry business in 1953 when he joined Textilease, founded six years earlier by his father Oscar. With hard work and a progressive management outlook, Stempler and his team steadily grew the business. By 1999, the company was operating 11 facilities in five states, from Maryland to Georgia.
A lifelong learner, Stempler had completed a bachelor's degree in business at the University of Maryland, along with a stint in the U.S. Air Force, as a young man. In his early 60s, he delegated most day-to-day responsibilities to his managers and returned to college. He completed an MBA and a Ph.D. in business in the late '80s from George Washington University in Washington, DC.
Stempler's interest in education extended to leadership training for the industry at large. In the late 1950s and early '60s, he worked with IIL Executive Director Bernie Ehrlich to develop a broad-based educational program designed for laundry industry executives. The program, which they dubbed the "Executive Management Institute (EMI)" recently completed its 54th year of service to the industry. Now known as the Ehrlich-Stempler Executive Management Institute, 15 students graduated from the program this past August, with nearly 70 more completing lower levels of the multiyear program. Stempler's name was added to EMI in 2003.
Kent Baker, a finance professor at American University and longtime dean and faculty member of EMI, praised Stempler's critical role in developing the program. "Without Gerald Stempler, there would be no Executive Management Institute (EMI)," Baker said. "His contributions to the industry and to EMI were immense. His desire to promote education and training within Textilease, and the industry as a whole, was unparalleled."
Survivors include his wife of 65 years, Deana; a son, Howard (Carolyn); and daughters Marcy, Lauren (Mal) and Marion White (Jeff), plus nine grandchildren.
A service was held on Nov. 21 at Har Shalom Synagogue, Potomac, MD, followed by burial at Judean Memorial Gardens in Olney, MD