Franchise Tax Rate Reduction Passes Texas House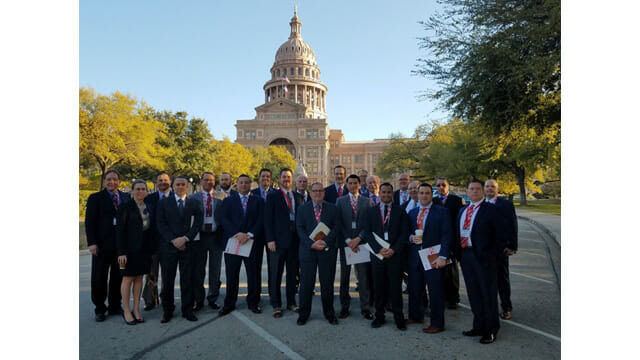 TRSA's effort to reduce the tax burden on laundry operations in Texas, HB 1089, resoundingly passed the Texas State House of Representatives on April 24 by a vote of 139-4.
The groundwork was laid during TRSA's Second Texas Legislative Conference in which TRSA members visited more than 100 legislative offices to build support for the effort. The outreach led to HB 1089, introduced by Rep. Drew Darby (R), moving unanimously out of the Texas House of Representatives Committee on Ways & Means with bipartisan support.
The legislation will redefine "retail trade" to include the linen, uniform and facility services industry in regard to the Texas tax code and will cut the retail sales tax for the industry almost in half from 0.75% to 0.375%. This would reportedly save the linen, uniform and facility services industry more than $200 million dollars.
TRSA members have actively contacted their local state representatives throughout the process, which led to the successful vote. The bill now moves to the Texas State Senate for approval before moving to Texas Gov. Greg Abbott's (R) desk for his signature.
For details on the bill, click here. For more information on this legislation and other TRSA government relations initiatives, contact TRSA's Vice President of Government Relations and Certifications Kevin Schwalb at kschwalb@trsa.org.