Girbau North America Promotes Pollnow and Willman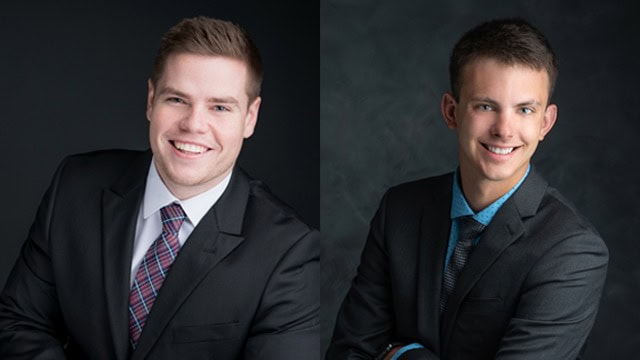 Girbau North America (GNA), Oshkosh, WI, recently announced a pair of promotions to its sales team. Brennan Pollnow named the company's North American business manager for its Girbau Industrial brand and Tyler Willman was named the regional business development manager for Canada and the Northwestern U.S., according to a news release.
"Brennan and Tyler are impressive young professionals who have proven their value with our company," said Vice President of Sales Joel Jorgensen. "We are excited to offer them next steps toward building high-quality careers representing the GNA family of brands and products."
Pollnow, who got his start with GNA in 2016 as an inside sales and customer care associate, was quickly promoted in 2018 to regional sales manager for Central/Southern U.S. commercial distribution and to provide lead-prospect qualification and management for the company's industrial laundry brand, Girbau Industrial (GI). In his newest role as GI's North American business manager, Pollnow works to design and implement GI strategic sales plans; support new GI product introductions; develop lasting relationships with distributors, suppliers and partners; manage ongoing GI projects; and identify emerging markets and market shifts; among many others. A 2016 graduate of the University of Wisconsin Oshkosh, Pollnow holds a bachelor's degree in economics.
Willman, who joined GNA in 2020 as a regional sales manager in training, has greatly expanded responsibilities in his new role as regional sales manager. Responsible for sales and distribution within Canada and the Northwestern U.S., Willman is charged with developing lasting distributor and partner relationships, as well as assisting with new product development, competitive analyses, lead tracking and follow-up, and more. Willman holds a bachelor's degree in communications from the University of Wisconsin Oshkosh.
Girbau North America is the largest of 17 subsidiaries of Girbau Global Laundry Solutions, based in Vic, Spain. For more information, visit www.gnalaundry.com.