GOJO Expands Ohio Operations in Pandemic Response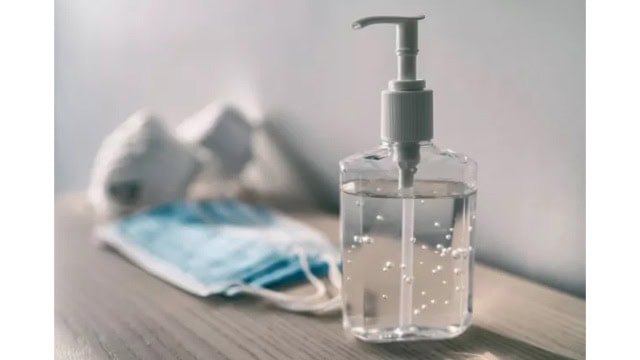 GOJO is continuing to take significant steps to expand its capacity to meet exponential increases in demand for PURELL® sanitizer, soap, wipes and surface spray, as more and more businesses and institutions reopen with a sharp focus on cleanliness and hygiene, according to a news release.
GOJO recently signed a lease agreement for a facility in Navarre, OH, which will be used for storage and distribution. Additionally, GOJO announced the purchase of a 325,000-square-foot facility in Maple Heights, OH. GOJO Maple Heights will manufacture PURELL® Surface Spray, which is listed on the EPA's List N: Products with Emerging Viral Pathogens AND Human Coronavirus claims for use against SARS-CoV-2.
These two new facilities bring the company's Ohio manufacturing facilities to four, including those in Cuyahoga Falls and Wooster. GOJO headquarters is in Akron, OH, and the company also has several manufacturing facilities in France. GOJO employs more than 2,500 team members worldwide and is expecting to add at least 200 jobs with these two additional facilities.
"GOJO is an Ohio-grown company whose products, including its PURELL® products are helping us combat the pandemic," said Ohio Governor Mike DeWine (R). "These new investments demonstrate the confidence GOJO has in Ohio's talent, which is hard at work producing and distributing critical PURELL® products used worldwide."
By running its facilities 24/7, working with its existing suppliers to dramatically increase raw materials and component supplies, and by implementing creative partnerships with other companies that have directed bottles and caps its way, GOJO has more than doubled its production across all operations since the pandemic started.
"We believe the world will forever be changed by this pandemic and we see this translating to a sustained increase in awareness of the importance of safe and effective hygiene practices," said GOJO President and CEO Carey Jaros. "This will result in ongoing, heightened demand for our essential PURELL® skincare and surface solutions. In service of our GOJO Purpose, Saving Lives and Making Life Better, our responsibility to keep the world healthy and well has never been greater. Expanding our manufacturing infrastructure is one of the many ways we are responding as the market leader in these challenging times."
JobsOhio, a nonprofit designed to drive job creation and new capital investment in Ohio, plans to provide assistance for the project, which will be made public after a final agreement is executed. To read the full release, click here.