Gurtler and HLSG Solidify Long-Term Strategic Partnership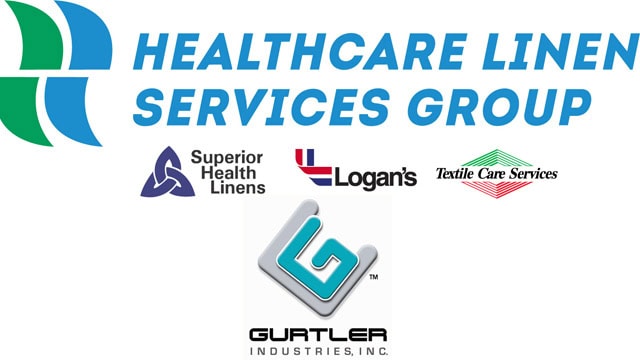 Gurtler Industries and the Healthcare Linen Services Group (HLSG) recently announced a long-term strategic partnership agreement. Under the agreement, Gurtler will provide all the specialty laundry chemicals and service to HLSG's facilities under the Logan's Linens and Superior Health Linens names, according to a news release.
HLSG currently operates state-of-the-art laundry processing facilities throughout the Midwest states delivering more than 185 million pounds of linens into both the healthcare and hospitality markets. These business units were brought together through the guidance and ownership of Thompson Street Capital Partners (TSCP), St Louis.
Besides specialty chemical supply and service, Gurtler's offerings of chemical-dispensing systems, production-management data, information-management technology, tunnel water conservation and treatment systems, and energy-saving technology will be offered at each location across the HLSG business units.
"Gurtler is proud to extend our long-term strategic partnership with HLSG.  We are well positioned to provide support across the HLSG operations," said Greg Gurtler, president and CEO of Gurtler. "Our support team is well-versed in healthcare, hospitality, linen and industrial textile processing. We have continued to support our customers in producing hygienically clean linen across all markets, plus our unique sanitizing technology and microbiological laboratory testing services will help HLSG continue to leverage Gurtler for their partners." Gurtler's scientists have contributed to TRSA's Hygienically Clean Advisory Group, as well as the development of several other industry studies and standards.
Joseph LaPorta, president and CEO of HLSG, said that, "As an outsourced provider, HLSG partners is focused on growth and currently provides service to healthcare administrators, clinicians and staff to deliver a wide variety of textiles to thousands of hospitals, physician offices, surgery centers and nursing homes. Gurtler's expertise in healthcare laundering technology, their superior products and expert technical support make them a premier partner, and together we will continue to meet and exceed the highest standards in healthcare laundry processing." HLSG is a member of TRSA. Click here for details.