Gurtler Launches Logistics Group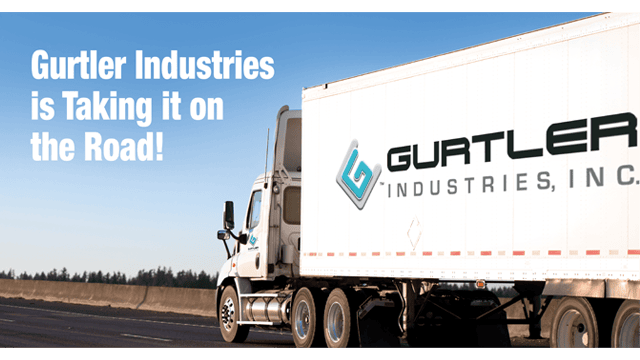 TRSA supplier partner member Gurtler Industries Inc., South Holland, IL, recently announced the formation of Gurtler Logistics, a fully owned and operated division of the company. Gurtler Logistics will provide product-delivery services to Gurtler customers, according to a news release.
Over the last few years, the linen, uniform and facility services industry has experienced increased challenges with delivery services due to the availability of appropriate trucks and drivers. To meet these challenges, Gurtler has invested in its own fleet of semi-tractor/trailers and bulk tankers, and hired its own staff of fully qualified drivers.
"The formation of our logistics unit will allow us to better control our delivery services, keeping our promise of on-time delivery," said Greg Gurtler, president of Gurtler Industries. "Plus, our customers will benefit from having a Gurtler employee on site for personalized delivery service."
Brett Jasik, who has joined Gurtler as the company's director of logistics, USA, will manage the company's fleet. Jasik foresees numerous benefits as Gurtler expands this service nationwide. "As the United States continues to struggle with supply-chain and driver shortages, we face continued increases in delivery costs," Jasik said. "Having our own drivers and trucks gives us better control over costs and ensures more efficient delivery to our customers."
As Gurtler rolls out its delivery service from the company's Chicago production headquarters, it plans on expanding its fleet. In addition to semis for delivering packaged goods, the company has invested in tanker trucks that will each be able to deliver up to 4,000 gallons of bulk liquid laundry specialty chemicals. "In the next few years, we aim to handle delivery of 75% of our packaged goods and 90% of our bulk chemical products," Jasik said.
These tankers will not only deliver Gurtler products; they also will be able to pick up liquid raw materials in bulk and bring them to the company's plant to support production and help eliminate issues with timely delivery. Additionally, Gurtler's expanded fleet will be able to pick up empty 220- or 330-gallon chemical totes and 55-gallon drums and return them for recycling.
Greg Gurtler is encouraged by the early response to these initiatives. "Our customers say they appreciate our continued commitment to being a value-added partner," he said. "Plus, I have been told that they see this as another example of how Gurtler reacts to problems and implements solutions. Keep your eyes peeled to spot a Gurtler Industries truck on the road to a valued customer!"
For more information, visit www.gurtler.com.