Health Mats, Eagles Announce Autism Challenge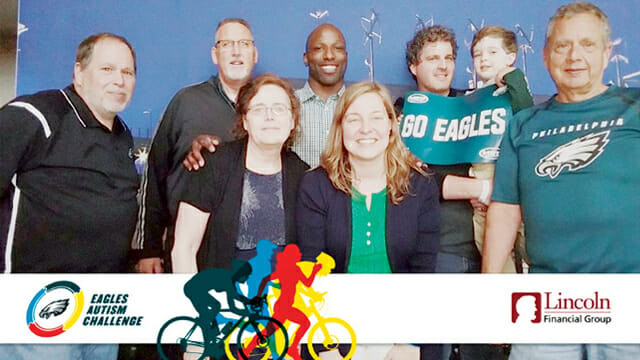 On May 18, Health Mats, a TRSA member, will sponsor and participate for a second year in the Eagles Autism Challenge. Team Health Mats will join the entire Philadelphia Eagles National Football League organization and thousands of supporters as they collectively ride, run or walk to raise funds for cutting-edge autism research and programs. One hundred percent of participant-raised funds benefit autism research and programs at a coalition of leading institutions in the Philadelphia area, including Children's Hospital of Philadelphia, Drexel University and Thomas Jefferson University and Jefferson Health.
"This event is a great opportunity to support research that will benefit individuals and families affected by autism." Said Health Mats President Vince Del Rossi.
In 2018, Team Health Mats raised $6,613; the goal is to exceed that amount in 2019. Team Health Mats is looking for participants to join the 5K, with each participant required to raise a minimum of $350.
"We are motivated to raise money for autism research because we know that some of our most respected hospitals in our region are benefitting from the event," said Kris Smith, marketing manager. Click here to learn more or contact Smith at 484.487.2496 or kris@healthmats.com.