Healthcare: Longtime Operator Offers Insights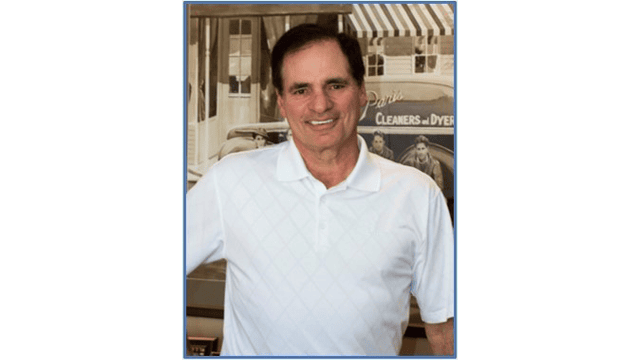 NOVO Health Services CEO David Stern recently stepped down, with Karl Fillip II succeeding him on Nov. 1. In an interview with Textile Services Weekly, Stern confirmed that he's retiring from healthcare. He said he'll continue serving as CEO of Paris Uniform Service, the industrial division of his company that wasn't part of the merger of Paris Cos.' healthcare textile business with NOVO in January 2020.
The irony of this changing of the guard is that most observers credit Stern with playing a critical role in growing the healthcare laundry sector for commercial operators during his roughly 25 years in the healthcare business. Prior to the merger with Atlanta-based NOVO, Paris Healthcare was one of the largest regional healthcare laundry companies. While departing the sector now is bittersweet, Stern is resigned to moving on.
"I was one of the early adopters on the healthcare side, by building dedicated healthcare plants early on," Stern says. He's most proud of the team that he built throughout the years that adopted his vision. "Our team was strong and focused. We knew what our goals were and executed well." He also is proud of his vision for the industry, driving the TRSA Healthcare Committee to start the Healthcare Laundry Accreditation Council (HLAC). "Moving the needle for our industry to produce hygienically clean linen was a passion of mine." Stern served as HLAC's first president in 2005 and he continues to serve on TRSA's Hygienically Clean advisory committee.
For now, Stern will stay on as an adviser to NOVO, so he'll keep a limited hand in healthcare. "I'm never in the present, I'm always in the future," he says. "So that's where I hope I can help … where we think we should go in two years, in three years and how to develop a good system." Stern credits his team and this strategic approach to running healthcare laundries as the key to his success in this sector.
His goal is to make linen services something that hospitals and clinics never have to worry about. "I preach this all the time," Stern says. "I want systems for our supply chain, processing, maintenance, quality control, order taking and distribution." The goal is, "The phone should never ring. We need to understand our customers' business inside and out, so that we help them utilize our products most efficiently. And always remember: You can't be everything to everybody."
As an example of meeting customer needs, Stern cites the use of radio frequency identification (RFID) tags, in both garments and flatwork. This move was an important factor in providing that seamless service that leads to few customer calls. The point is to manage inventory effectively and cut textile and garment losses, thereby helping healthcare clients – as well as the laundry operator – control costs. "I always look for win-win situations," Stern says. "I think it will help our hospitals, because right now they say, 'Why do we have to control (linen losses)? We have bigger problems.' But if we start to help them with inventory control and identify where it is, and it's costing them money, I think that's the laundry's role."
Looking to the future, Stern anticipates continued healthcare consolidation. The laundries that stay ahead are those that are willing to invest in their plants to improve efficiency and control costs. "We as an industry need to get prepared that the independent hospital is somewhat like an independent laundry," he says. "There's going to be continued consolidation in the marketplace because it's more efficient." Stern cautions that COVID-19 has altered that formula slightly by heightening concerns about the reliability of textile supplies – aside from price alone. But the same principle applies. "The more we invest in our plants, the more efficient we become. Those companies that do, will be the winners of tomorrow."