Healthcare Roundtable – The Labor Crisis and More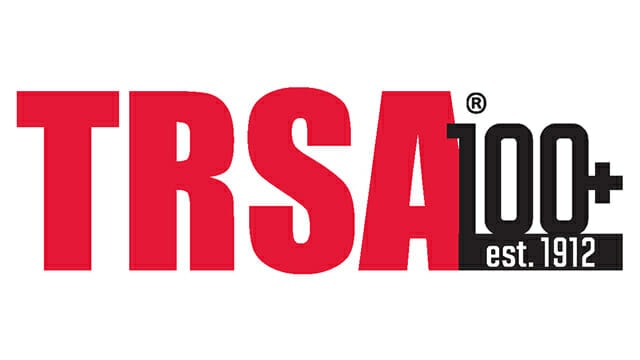 Healthcare laundry operators and suppliers have faced enormous challenges in the 14 months since COVID-19 turned the economy upside down. Recovery has progressed, but many operators on TRSA's April 27 Healthcare Virtual Roundtable said their volume hasn't returned to 2019 levels and processing what's back is difficult due to labor shortages.
Participants in the session, which included 60-plus operators and suppliers for two hours of talks, cited a variety of reasons why hospital accounts are producing less than pre-pandemic revenue, including:
Elective surgeries continue to be postponed, although they are expected to reach prior levels through second quarter 2021.
Many such surgeries and other procedures that otherwise might have been performed in hospitals have shifted to outpatient or urgent-care centers. Telemedicine also has accelerated amid COVID-19 concerns.
Hospital emergency rooms (ERs) aren't as busy because schools are closed and students aren't as active, reducing accidents. Less ER activity translates to fewer hospital admissions.
The roundtable also addressed the re-emergence of disposable personal protective equipment's (PPE's) competitive position vis a vis reusables, as well as Hygienically Clean certification.
As for recruiting challenges, one healthcare operator executive noted that, "It's a critical issue. We have focused a lot of effort on it. We have reached out to different organizations looking for people who want to work."
This was a common theme among attendees who complained that government checks are disincentivizing paid work in favor of compensated idleness. But the challenge could moderate in September when the current bonus payments are slated to expire, said Kevin Schwalb, TRSA's Vice President of Government Relations. He co-moderated the roundtable with Director of Membership & Industry Outreach Ken Koepper.
In the current situation, laundry operators and their supplier partners are making do as best they can. During the pandemic, hospital and nursing-home linen volume dropped on average from 10%-20%. Another healthcare operator noted that while technology and patient comfort will continue to drive growth in outpatient care, the aging of nearly 70 million baby boomers means that hospitals will continue to care for many chronically ill people. Meanwhile, wherever healthcare services are offered, a growing number of elective procedures and closer-to-normal healthcare utilization is fueling demand for laundries to boost production, leaving laundry operators to grapple with the jobs crisis.
Roundtable attendees discussed a range of responses including:
Working with rehab organizations seeking to provide ex-offenders with "second chance" opportunities.
Conducting outreach to local community colleges to place students, especially those in engineering and technical fields, in internships that could lead to full-time jobs.
Focusing on "quality of life issues." Operators should work with TRSA to emphasize how careers in linen, uniform and facility services offer stability and opportunities for growth. "This isn't 'McDonalds' one attendee said. "This is a career path. That's what we need to telegraph."
Government officials have responded to the labor shortages by suggesting that operators should pay people more, Schwalb said. But they don't understand how tight profit margins – coupled with rigorous competition – make it nearly impossible to remain solvent while hiking wages sufficiently to get people to work.
Another recruiting tactic is to focus on the environmental benefits of reusable textiles. This can appeal to young managers looking for a "green" opportunity out of high school or college.
That concept also applies to positioning reusable gowns and other PPE against disposables. Reusable isolation gowns played a critical role in helping hospitals get through last year's supply-chain disruptions as each COVID patient required 30 or more iso gown changes per staff, per shift, to protect against the virus. Consequently, demand for reusable gowns skyrocketed in March and April 2020 and continued late into last year.
However, as conditions and COVID caseloads have stabilized in '21, many hospitals have reverted to form, ordering disposable gowns and downplaying reusables. "For the most part, we see people going back to disposables as they become more plentiful in the market," said one supplier attendee who sells both reusable and disposable goods.
The challenge now is to leverage the concerns that hospital staffs faced during pandemic shortages and get them to reform their practices for the long haul. "Changing a culture is really what has to be done on that," one attendee said. Ideas for turning that vision to reality include:
Professional Education Programs: One operator suggested that the industry make the case for reusables in healthcare educational settings, such as schools of nursing.
Regulatory Mandates: Schwalb noted that last year California passed a bill with TRSA's support that mandates a 50-50 stockpiling of reusable and disposable PPE to protect against shortfalls.
Media Campaigns: Local television ads could emphasize the environmental and supply-chain benefits of reusables, including scenes of nurses clad in garbage bags due to PPE shortages.
Other issues discussed included using TRSA's Hygienically Clean standard to ensure cleanliness and hygiene. Samlane Ketevong, TRSA's recently hired senior director of certification and accreditation, gave attendees a brief overview of the progress of the program, which has already certified roughly 150 healthcare plants worldwide, with eight new companies in the process of certifying in '21. Among these are Bates Troy Inc., Alsco Uniforms, HandCraft, NOVO Healthcare, Sohn Linen and others. Readers with an interest in Hygienically Clean certification may contact Ketevong at samlane@trsa.org.
Additional TRSA Roundtables are slated for Food and Beverage/Hospitality from 1-3 p.m. EST on May 12; and an Industrial Roundtable from 1-3 p.m. EST on June 8. Click here for details on the F&B/Hospitality Roundtable. Click here for details on the Industrial Roundtable.