HLSG Named to Top 50 Healthcare Companies List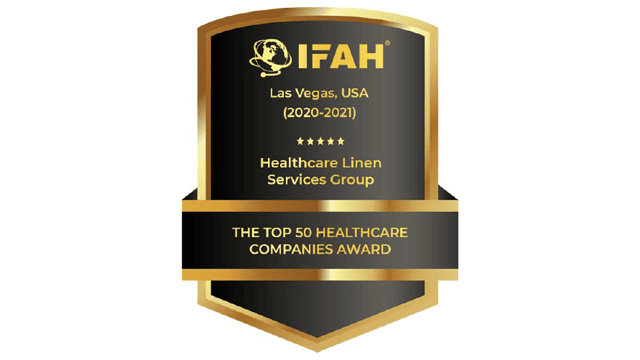 Healthcare Linen Services Group (HLSG), St. Charles, IL, recently received the "Top 50 Healthcare Companies" award from the International Forum for Advancements in Healthcare (IFAH). The award was announced during the recent IFAH Vegas Conference, according to a news release.
"We are honored to be recognized as one of the top 50 healthcare services companies by the foundation this year," said Joseph LaPorta, president and CEO of HLSG. "Every day our essential team members deliver mission critical products and services without fail and their deeds often can go unnoticed – this award is for them."
IFAH is dedicated to the mission of improving healthcare, by facilitating an open dialogue and discussion between the different industry stakeholders to advance best clinical and operational practices. HLSG currently operates nine laundry processing facilities in four states delivering more than 175 million pounds of assorted linens into both the healthcare and hospitality markets. For more information, visit www.healthcarelinensg.com.