Hotel Expert to Headline TRSA's Inaugural Hospitality Conference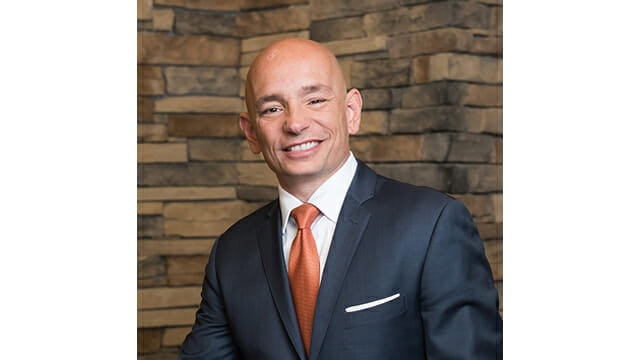 Anthony Melchiorri, the renowned hospitality expert, creator and host of The Travel Channel shows Hotel Impossible, Hotel Impossible: Five Star Secrets and Hotel Impossible: Showdown once thought of opening his own hotel laundry when he was fresh out of the Air Force and entering the hospitality industry. Attendees at TRSA's inaugural Hospitality Conference, Feb. 20-21, 2019, will hear about that and more when Melchiorri delivers the keynote address at the Walt Disney World's Coronado Springs Resort in Lake Buena Vista, FL. Melchiorri's 20 years of hospitality industry experience and resultant successes has provided a wealth of insights and actionable steps that he will share during his presentation, How to Build Your Personal Brand.
TRSA has added the Hospitality Conference to its growing professional-development opportunities in response to member requests for enrichment specific to this rapidly-growing market. Attendees for this event, which is targeted to laundry executives and their upper management teams who serve the hospitality and hotel lodging markets, will benefit from opportunities to build skills, learn best practices from industry leaders and spend time collaborating and sharing information. Agenda highlights include these general session topics:
Contracting with Group Purchasing Organizations (GPOs)
Hospitality Market Research
Understanding Hospitality Textiles
Panel discussions pay professional growth dividends in the form of networking and information-sharing. The TRSA Hospitality Conference's agenda includes these interactive opportunities:
CEO Panel: Hospitality Market Trends
Customer Perspectives: Benefits and Challenges of In-House (OPLs) and Outsourcings
Making the Case for Outsourcing Laundry Services and Closing In-House or On-Premise Laundries (OPLs)
Day two of the agenda will consist of tours at these state-of-the art central Florida plants: Walt Disney World Textile Services Resort Linen Plant and Hotelier Linen Service. Following the plant tours, management teams will offer debriefing sessions that allow for comparison of operations, thereby enriching the discussion of alternative approaches to similar tasks among conference attendees.
Early-bird registration pricing for this event is open now through Jan. 11, 2019. An additional 10% off registration for three or more who register from the same company is also available. Visit www.trsa.org/hospitality for additional information. The full TRSA professional development calendar for 2019 can be viewed at www.trsa.org/calendar.