Hospitality – Growing, Consolidating, Creating New Models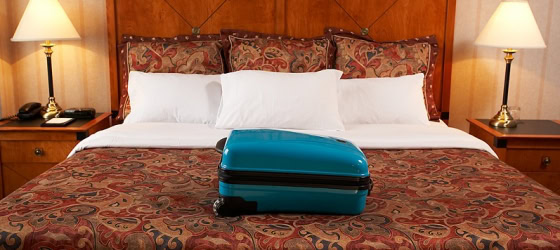 Editor's Note: This is the third in a series of articles from TRSA staff on the outlook for 2019 in various sectors of the linen, uniform and facility services industry.  
The number of hotel projects in the works around the world is at an all-time high, up 86% since 2011, according to Lodging Econometrics, the hotel research and analysis company. Nearly 13,000 projects representing more than 2.1 million rooms are in the global pipeline. Almost 6,000 are under construction, nearly 4,000 are getting ready to start construction and more than 2,900 are in the planning phase.
Chains recognized for creating the most significant opportunities (projects/rooms) include:
Marriott International (2,324/391,058)
Hilton Worldwide (2,202/327,723)
InterContinental Hotels Group (1,653/244,038)
Choice Hotels (1,024/84,350)
AccorHotels (809/147,647)
Best Western (275/29,243)
Hyatt (212/45,117)
Leading brands are Marriott's Fairfield Inn, Hilton's Hampton Inn, AccorHotels' Ibis brand, InterContinental's Holiday Inn Express and Choice's Comfort brand.
The U.S. and China are the top two countries in terms of market share. China has the second-greatest share by country (20%) of the worldwide pipeline. Distantly following these two nations are Indonesia (394/66,759), Germany (247/47,155) and the United Kingdom (247 projects/36,487). Top 10 cities worldwide include Dubai (163/47,783) and Shanghai (121/24,759).
In the past 25 years, hotel chain brands have exploded to 610 globally. Marriott leads with 29 labels, followed by Accor with 25, Hilton with 15, IHG and Hyatt with 12 each and Choice with 11.
The U.S. accounts for more than 40% of the global pipeline, led by New York (169/29,365, No. 1 in the world), Dallas (156/18,908) and Houston (150/16321). Nashville, Los Angeles and Atlanta comprise the next tier. Marriott, Hilton and Intercontinental have two thirds of the U.S. pipeline; Fairfield, Holiday Inn Express and Home2Suites (Hilton) combine for 17% of U.S. projects.
Nationwide, room inventory expansion has been 7% over five years. Some smaller cities have exceeded that level, such as Omaha at 16%. As a result of expanding pipeline totals, new hotel openings continue to hit record levels. In 2020, worldwide totals could reach 3,000 with approximately 1,250 in the United States.
Exemplary performance by existing hotels is fueling the rush to build. TravelClick reported that the second half of 2018 has experienced stable rates and bookings across all travel segments—up 1.8% in average daily rate (ADR) and 0.5% in bookings in the third quarter when compared to the prior year.
Group travel in Q3 is also up 1.8% in ADR and 0.5% in booking. The transient segment reported similar gains. Transient business travel, however, is experiencing more pronounced growth for the quarter, up 2.6% in ADR, 2.8% in bookings and 5.5% in revenue per available room (RevPAR).
"The outlook for the remainder of Q3 and Q4 RevPAR growth is continuing on the positive trajectory that occurred in the first half of 2018," said John Hach, senior industry analyst, TravelClick. "While new reservation pace is gradually slowing, there is still organic growth in the majority of North American markets. This growth, coupled with steady ADR increases, is sustaining a profitable marketplace for most North American hoteliers."
JLL, the second-largest publicly traded commercial real estate brokerage firm in the world behind CBRE Group, observes that from mega-mergers to niche acquisitions, consolidation is recalibrating the balance of power in the hotel industry, as established operators get bigger and smaller brands seek new ways to differentiate themselves.
Today's hotel operators increasingly are looking to diversify their offerings with a range of different concepts, for example serviced apartments or boutique chains alongside their established brands, as well as branching out into new countries.
New live-work-play concepts are emerging as "a kick against the idea of the traditional hotel," Tony Ryan, managing director of global mergers & acquisitions at JLL says, pointing to The Student Hotel's offering of accommodation, workspace and student housing.
Others are following a familiar path: In 2017, French giant Accor bought Australia-based Mantra to increase its market share in Asia Pacific. In June, Thai group Minor International made a move to boost its European presence with plans to acquire NH Hotel Group for around €2.5 billion ($2.9 billion).
"Acquisitions will continue – but become more targeted. M&A at the top means smaller management companies are spurring the growth of different, sometimes hybrid hospitality offerings," Ryan says. "That's where the interest among millennials seems to be; some larger operating groups may look to get involved in that. But you need a unique DNA to accomplish that edgy, local feel."
Despite the recent spate of consolidation, JLL notes that top brands still only account for around a third of all hotel rooms around the world, leaving plenty of room for more activity to meet investor expectations.