Hr Björkmans Entrémattor Grows through Acquisition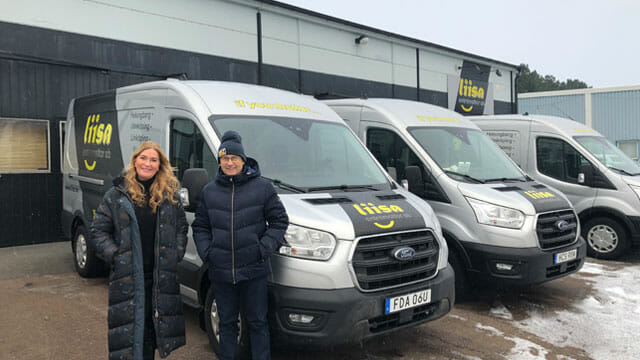 Hr Björkmans Entrémattor, Arlöv, Sweden, recently acquired Liisa Entrémattor in Helsingborg, Sweden. The takeover will strengthen the company's customer base and geographic presence, according to a news release.
Through the acquisition of Liisa Entrémattor, Hr Björkmans is considerably expanding its customer base, from 5,000 to 7,000 customers, and strengthening its position both within geographic areas where the company is already firmly established and within new areas such as Borås, Linköping and Norrköping.
"I have great respect for what Liisa Entrémattor stands for and its business,­ which we are very familiar with," said Carl-Johan Björkman, CEO of Hr Björkmans Entrémattor. "We will nurture their experience and sense of customer service, expand their product range and environmentally adapt the business by utilizing our expertise."
Hr Björkmans Entrémattor has a strong environmental profile and a strong customer focus. As a representative of Sweden, the company has won the prestigious European EMAS Awards and received the Swedish Laundry Association's Sustainability Award in recognition of its efforts. The company specializes in the leasing, cleaning and replacement of entrance and logo mats, and has operations in Skåne, Småland, Blekinge, Halland, Stockholm, Gothenburg, Norrbotten and Poland.