Huebsch Helping Humanity: 130 Years of Community Service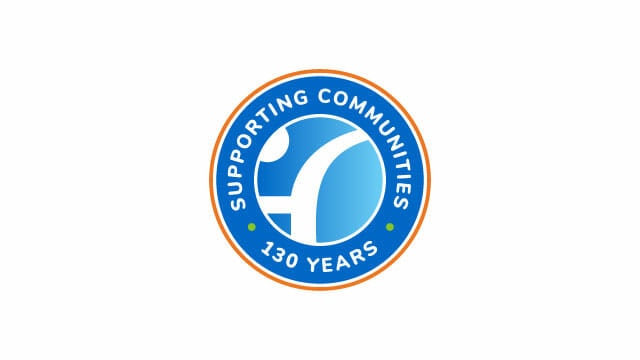 In the initial rollout of a year-long celebration, Huebsch Services recently announced that it's marking the company's 130th anniversary as a family-owned and operated industrial laundry with an emphasis on how it helps people in its hometown of Eau Claire, WI, and beyond.
The anniversary theme for this company founded in 1891 will emphasize "130 Years of supporting our customers and community," according to Marketing Manager Sarah Ross. With COVID-19 still a concern for customers and communities across its northwest Wisconsin and metro Minneapolis-St. Paul, MN, territory, the "open-house" celebrations of yesteryear will give way to a series of socially distant activities aimed at emphasizing the company's dedication to helping people, Ross said. "To celebrate safely, we developed some fun activities for the rest of this year," Ross said in an email to Textile Services Weekly. "One-hundred-thirty of our customers will be randomly selected to be surprised with a special thank you gift from Huebsch. We will have a COVID-friendly celebration week with our employees in July. During that same month, our employees are also going to commit to 130 random acts of kindness in the community. These could be as simple as walking a neighbor's dog or buying coffee for the next person in line. We also anticipate hosting private individual tours instead of a large open-house gathering."
In a move that underscores Huebsch's forward-looking stance on sales and marketing, the company will make extensive use of social media to get the message out about its 130-year milestone. "Huebsch digital platforms will receive some updates with new graphics, photos, videos and social media posts to help all of our followers be a part of the celebration," Ross said.
TRSA will do its part to help commemorate the anniversary of Huebsch, a fourth-generation company that processes some 350,000 lbs. of textiles annually. This will include coverage of upcoming activities in Textile Services Weekly. A feature article on Huebsch also is planned for May's Textile Services magazine. Stay tuned for more on Huebsch's 130 years of helping humanity as a key part of its mission as an industrial uniform business.