Hygienically Clean: Expedited Certifications Available Now!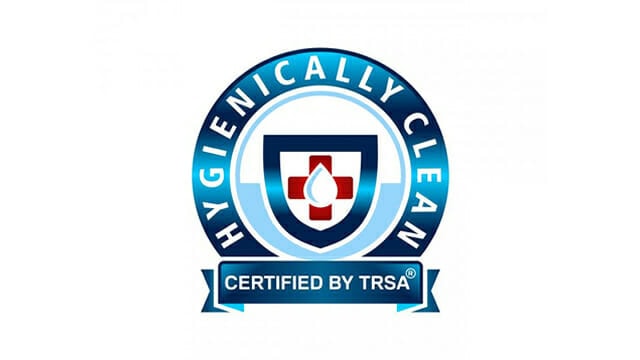 Professional laundries seeking Hygienically Clean certification for processing textiles in all markets can now participate in an abbreviated certification process to provide support during the COVID-19 crisis. This program is in response to the demand from customers requiring a certified Hygienically Clean laundry to provide safe textiles using proven processes and procedures, verified by third-party laboratories and experienced industry consultants. This temporary program is only available for a limited time.
TRSA is offering consulting services to ensure compliance with Hygienically Clean standards and best-management practices to companies seeking a qualified program for certification under an expedited virtual program.
The expedited program is available for those seeking certification for various opportunities to process textiles within their existing operations. Hygienically Clean offers a defined roadmap to safely process textiles with industrywide accepted best-management practices that follow verified outcomes. Hygienically Clean certification assures the customer across all markets that the laundry provider is adhering to safety processes with verified ongoing and monitored results. This also assures the laundry provider safeguards for their employees when processing laundry not normally processed within their facility.
For more information on the expedited program, click here.