Hygienically Clean: Hospitality, Food Service Interest on the Rise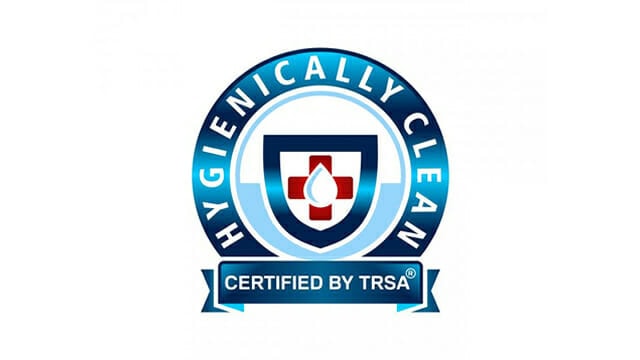 Many states are beginning to relax their COVID-19 stay-at-home orders and people are making summer vacation plans including staying at hotels and dining at restaurants. As hotels, motels, vacation rentals and commercial lodging establishments begin reopening and welcoming guests, there is a legitimate concern about the cleanliness.
In fact, the cleanliness has become one of the three most important factors on the road to recovery and hotels are implementing initiatives and altering best practices to emphasize hygiene. Several global chains including Marriott, Hilton and Hyatt have developed and publicized new cleaning and safety guidelines for employees and guests. The American Hotel & Lodging Association (AHLA) also released industrywide cleaning guidelines through its Safe Stay initiative. Many states are using federal FDA and CDC guidelines, as well as AHLA and the National Restaurant Association's Safe Serv, to establish their own guidelines for reopening. These new guidelines typically include the handling and processing of hotel and table linens, uniforms and garments.
This renewed focus on hygiene and the cleanliness, and the emphasis on a sustainable supply chain, has generated interest and applications for the Hygienically Clean Hospitality and Food Service certifications. Many launderers recognize the opportunity for a competitive edge and are using this temporary downtime to prepare.
"Since mid-March, we've received dozens of contacts from across the country regarding the process for earning the Hospitality Certification," said TRSA Manager of Certifications Angela Freeman. "We've received seven applications this month and expect another dozen in the next few weeks. For comparison, we've only certified a half-dozen facilities Hygienically Clean Hospitality since the program's inception three years ago but expect to certify more than 25 laundries in the next few months."
While more than 250 laundry facilities have earned TRSA Hygienically Clean Certification, the majority have been for Healthcare linens followed by Food Safety. A sizable share of Americans plan to vacation this summer with 31 percent planning a summer "road trip," according to the travel app GasBuddy. And consumers are paying close attention to public-health officials with 51 percent indicating they had not finalized their summer travel plans based on safety concerns and uncertainty.
"We expect hygiene and cleanliness concerns," said Joseph Ricci, president & CEO, TRSA. "As well as concerns about a sustainable supply chain, to drive our industry's return and earning certifications that are validated by third-party inspections will reassure consumers of hotel and restaurant safety. TRSA has provided guidance for restaurant and hotel safety to city, state and federal government agencies and leaders, and is launching media campaigns supporting this messaging."
Demonstrate your commitment to hygiene and cleanliness by earning the Hygienically Clean designations. For more details, visit www.hygienicallyclean.org.