Hygienically Clean: New Advisory Board Members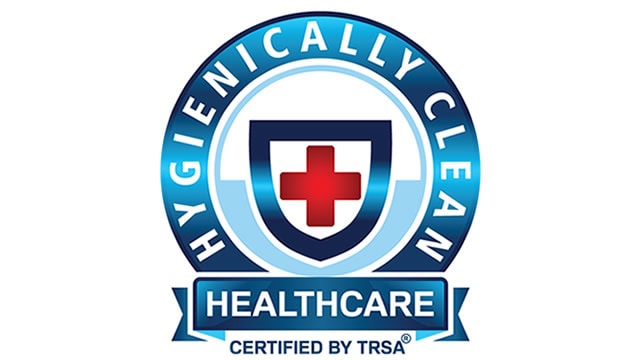 TRSA, the creator and administrator of the Hygienically Clean certification, recently announced its 2018 Hygienically Clean Healthcare Advisory Board slate of members.
"The board is responsible for administering, enforcing and revising TRSA's Hygienically Clean Healthcare (HCH) Standards," said Joseph Ricci, president and CEO of TRSA. "Additional duties include establishing and maintaining criteria and procedures for the certification of healthcare textile processing in commercial, cooperatives, and in-house healthcare laundries and facilities. These subject-matter experts will provide guidance regarding best-management practices (BMPs), inspections and testing to ensure that the Hygienically Clean Healthcare certification program benefits consumers, laundry-processing facilities and textile services customers."
Members of the newly formed board of directors, who represent the entire industry – linen, uniform and facility service companies, large central laundries, healthcare linen, uniform and facility services customers of TRSA members, suppliers, and experts from related healthcare and other professional organizations – will serve three-year terms. The board members include:
Randy Bartsch, Chairman,
CEO, Ecotex Healthcare Linen Service Inc.
Rick Kislia, Vice Chairman
Chief Operating Officer, Crescent Laundry
David J. Stern, Secretary
President & CEO, Paris Cos.
Greg Anderson
CEO, Campus Laundry
Angela Becker
Senior Program Leader, Textile Care RD&E, Ecolab
Murray L. Cohen, PhD, MPH, CIH
Owner, Consultants in Disease and Injury Control (CDIC)
Alexis M. Elward, MD
Pediatric Infectious Disease, Washington University School of Medicine in St. Louis
Eoin Flavin
Director, European Operations, WSI
David F. Goldsmith, MSPH, PhD, LLC
George Washington & Georgetown Universities
James Hall
CEO, Northwest Health Care Linen
Tony Long
VP, Risk Management, Angelica
Lynn A. Moreau, RN, BSN
Clinical Liaison Manager, HandCraft Linen Services
Michael Potack
Chairman, Unitex
Robert Raphael
Co-President, Service Linen Supply Inc.
Liz Remillong
Vice President, Strategic Alliance, Crothall Healthcare
Douglas Waldman
President, Superior Linen Service
Charles Rossmiller
Director Laundry Programs, Textile Sales, Medline Industries Inc.
Thomas Smith
Director, Safety & Training, Foussard Montague Associates Inc.
For more information, visit www.hygienicallyclean.org.