Hygienically Clean: Plymate Gets Food Safety Certification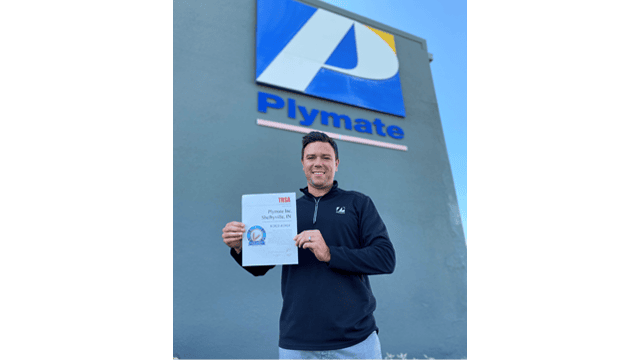 Plymate, a family-owned and operated uniform and mat supplier serving central Indiana, recently earned TRSA's Hygienically Clean certification for food safety.
The Hygienically Clean certification is given to laundries committed to best-management practices and with the highest operative level of cleanliness and safety regarding food-processing uniforms. Achievement of the certification requires independent third-party inspection of critical control points, microbial testing and continued proof of proper facility operation related to food processing textiles.
Reflective of Plymate's dedication to workplace safety and sanitization, the Hygienically Clean certification confirms their compliance in ensuring that they will continue to offer the highest level of service to their customers.
To receive this certification, Plymate had to undergo several rounds of testing and inspection. They also had to demonstrate that their facility is OSHA compliant, their team is properly trained and protected, they understand legal requirements, and their physical plant operates effectively. The process also required validation of HACCP efficacy.
"Our team here at Plymate is so thrilled to have achieved a certification of this level," said Ben Warnecke, vice president and fourth-generation family member of Plymate. "To meet such stringent quality and cleanliness garment standards is a direct reflection of our dedication to our existing and future customers across a variety of industries in and around central Indiana."
For more information, visit www.hygienicallyclean.org.