Hygienically Clean: TRSA Offers Consulting Services to Aid Laundries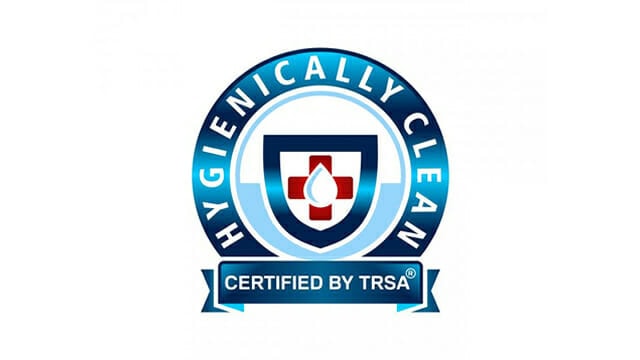 Due to the growth of Hygienically Clean certifications, TRSA is now offering consulting services to aid laundry operators in achieving the requirements for certification. To provide these services, TRSA recently entered into a partnership with two consulting groups, Six Disciplines Consulting Services (6D) and The Laundry Design Group (LDG). These partners are available to help guide companies through the certification process and provide solutions that address key certification hurdles, ranging from pre-audit consultation and reporting to program element assistance through complete program design and implementation. Additional services, such as training, follow-up and project management, are available upon request.
"TRSA certifications have been developed to help linen and uniform services companies improve operations by incorporating industry best-management practices," said TRSA President & CEO Joseph Ricci. "These new services have been designed and introduced as cost-effective options for pursuing these valuable certification designations based on demand from TRSA members."
The LDG program is led by Bob Corfield, CEO of LDG. Corfield has more than 30 years' industry experience, during which time he has visited, designed and evaluated laundry operations in more than 20 countries. He is a Certified Professional Laundry Manager (CPLM), certified ISO QMS lead auditor, and for the last seven years has successfully overseen the inspection and reporting process for TRSA certification programs.
Corfield and his team of inspectors have evaluated facilities and their Quality Assurance (QA) programs to ensure compliance with TRSA Hygienically Clean program standards. In cooperation with TRSA, he's also assisted in developing the inspection protocol, evidence collection and reporting procedures for the TRSA-initiated ASTM Clean Green program. He is a frequent presenter/instructor to industry educational programs and webinars, and contributor to trade magazines.
The 6D program is led by Audrey Carmichael. Carmichael is the lead consultant responsible for coaching and offering strategic advisory services to companies seeking Hygienically Clean certification. Carmichael is a certified Lean Six Sigma Black Belt and a certified ASQ quality auditor with more than 25 years of experience in light manufacturing, product development, technical communications and QA management. Prior to joining Six Disciplines Consulting Services, Carmichael was the global director of quality assurance for Canberra, an international business unit of AREVA, a leader in the energy industry.
For more information, visit hygienicallyclean.org/consulting or contact TRSA's Manager of Certification Programs Angela Freeman at afreeman@trsa.org or 703.519.0029, ext. 111.