Identifying a Cost-Effective Energy Management Strategy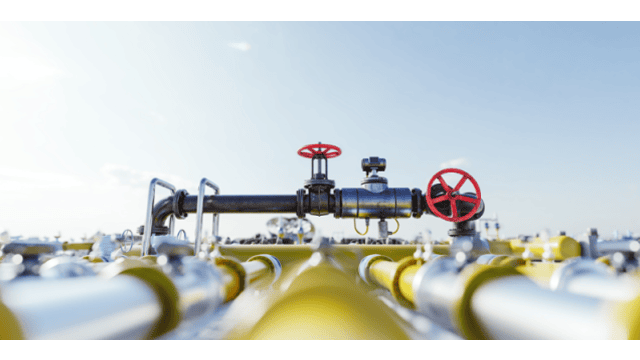 Rising costs are a pain point for most businesses and organizations in 2022, and energy costs are no exception, with natural gas and electricity prices experiencing unprecedented market volatility. A variety of factors, both nationally and internationally, are contributing to high electricity and natural gas prices, and while many are out of your immediate control, what you can do is take a closer look at your current energy-management strategy to identify opportunities to reduce energy usage and energy costs.
Creating Budget Certainty on the Procurement Process
We'll start with the basics: deregulation. Did you know that organization leaders in deregulated-energy markets have the flexibility to create energy management strategies that align with community goals, budgets and fiscal calendars? In a deregulated electricity market, while the utility still owns all the infrastructure and delivers the energy, you can choose to shop around and buy your electricity or natural gas from a licensed energy retailer that does business in your market. Competitive suppliers offer many options to tailor your energy buying strategy based on your personal or company goals, and the utility is obligated to provide the same level of service to all customers if an outage does occur.
There are numerous benefits to energy deregulation and procurement, such as negotiating lower prices for electricity and natural gas, peace of mind provided with budget certainty, and a worry-free, fixed, all-in pricing, to name a few. Effectively managing energy supply contracts yields cost reductions and improved business performance. Despite these benefits, deregulation can sometimes lead to confusion and misinformation on your end, which stands to reason.
When to Take Action
A common misconception centers on the timing of when energy-supply agreements can be executed. Many executives and leaders believe they must wait until just before their current contract expires to decide what to do next. They are not aware that they can begin the process much earlier, in fact, at any time during their current contract term.
Favorable electricity price trends also greatly determine when business leaders evaluate prices and suppliers, as well as when to go the route of a consultant. A core component of risk management is mitigating exposure to volatile energy prices that can cause budget uncertainty and operating cost increases. The question is, do you have adequate time and knowledge to track energy-price trends and compare suppliers? For an organization that consumes one million kilowatt hours of electricity annually, the cost difference between supplier price quotes could be several thousand dollars annually.
An integral component of an energy-management strategy is to seek consultation regarding market timing, the procurement process, and suppliers and supply contracts. Leaders that are proactive have a competitive advantage when addressing their energy-supply needs. They are positioned to make well-informed decisions that decrease costs and provide improved budget planning and forecasting.
Make an Energy Management Strategy a Priority
Energy is among one of the biggest cost factors of a business, large or small, but ironically enough it is also one that isn't always a top priority. Re-prioritizing how your organization approaches energy management and spend is the first step, but how do you move from talking about energy strategy to executing on smarter strategies?
Start by exploring your current energy costs, demand, objectives and issues so that you can make informed decisions about how to move forward. No two businesses are the same, and no two strategies are alike either so think in terms of what works for your borough, your team, and your budgetary goals and objectives. Exploring your options is a great first step in any process, and energy management is no exception to that rule.
Partnering with a trusted source is also crucial. If your team does not have the bandwidth or expertise to shop a wide variety of suppliers to gain a true apples-to-apples comparison of the most favorable pricing, it's wise to find a partner who can. What's more, taking a comprehensive look at your complete energy profile will help your team to identify the right steps to take in not only reducing energy costs, but also improving energy efficiency and sustainability.
Evaluating Your Current Energy Needs
With that in mind, let us look at six simple questions for determining if you are spending too much on energy and/or are not taking advantage of the plethora of opportunities available to improve your organization's sustainability and resiliency.
Do you evaluate your current energy supply contracts, building usage profiles, historical tariffs and market data?
Have power outages cost you in production losses or is your power unreliable?
Have you explored generating your own power with technologies such as solar or combined heat and power (CHP)?
Do you participate in a demand response program to receive monetary compensation for curtailment during peak times?
Are your stakeholders encouraging (or demanding) a 'greener' footprint?
Do you think that your organization has old, inefficient systems and equipment that could be upgraded to improve operations and concurrently save on energy usage and costs? Examples include inefficient HVAC systems, old air compressors with potential leaks or older lighting.
If any of the above has caused you to take pause, there is a strong chance there is opportunity to improve upon your current energy management strategy by reducing your organization's overall energy demand while also improving upon resiliency, efficiency and sustainability. Paired with a strategic electricity and/or natural gas procurement strategy, energy efficiency projects and demand-side management carry a multitude of operational, financial and environmental benefits that impact both the short and long term.
For more information, contact APPI Energy, a TRSA Business Solutions Partner, at 800.520.6685 or info@appienergy.com.