ImageFIRST Donates Medical Linen for Haiti Earthquake Relief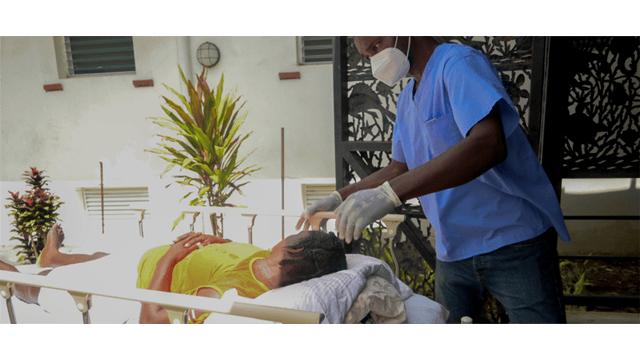 On Aug. 14, a 7.2 magnitude earthquake struck the Caribbean nation of Haiti. With resources in short supply, several ImageFIRST locations nationwide gathered supplies to send to Haiti, according to a news release.
ImageFIRST partnered with Health Equity International/St. Boniface Hospital (HEI/SBH), a leader in providing accessible and quality healthcare in Haiti. Donated items included hospital bed sheets, various patient gowns including pediatric gowns, and surgical towels — totaling over 4,000 pieces. These donated resources will aid in providing necessary medical supplies to care for patients at St. Boniface Hospital.
The partnership between ImageFIRST and HEI/SBH began in 2010 when hospital supplies were needed after a devastating earthquake. Additionally, at the height of the COVID-19 pandemic in 2020, ImageFIRST partnered once again to acquire additional medical linen for the hospital in Haiti.
HEI/SBH is the only facility in the affected region with significant surgical and emergency capacity to care for the exceptionally high volume of patients. To read the full release, click here.