ImageFIRST Opens New Plant in Northern California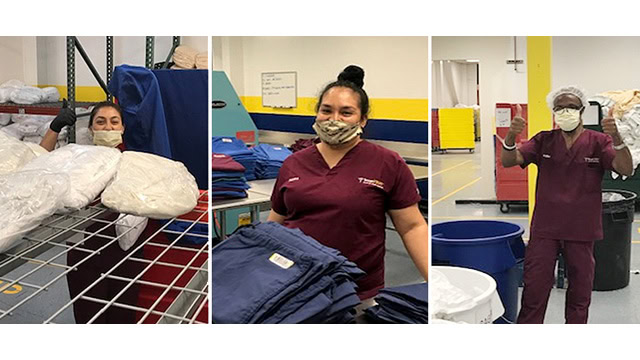 ImageFIRST recently announced the opening of a new plant in Gilroy, CA. The new facility was built to meet the demands of tremendous growth in the San Francisco Bay and Sacramento regions, according to a news release.
The ImageFIRST San Francisco team completed the construction and opened the new 15,000-square-foot plant in April. Plans for the facility were in place before the current COVID-19 pandemic and reflect the company's already sizable customer base in the area.
"Our San Francisco and ImageFIRST engineering teams did tremendous work to get this plant online and operational," said Jim Cashman, president and CEO, ImageFIRST, King of Prussia, PA. "We recognize the importance of providing the healthcare community with top-quality, reliable linen and laundry services and we're ready to meet the growing demand while keeping our team members and customers safe."
ImageFIRST continues to experience growth nationwide, and the addition of this new plant will enhance its ability to serve healthcare providers in the region with greater quality and world-class customer service. The new facility will provide a wide range of items to area health systems and hospitals, including bed and bath linen, scrubs, isolation and surgical gowns, lab coats, patient gowns, the ScrubVAULT® secured scrub management system, cubicle curtains, microfiber mops, and more.
With infection-prevention standards that already exceed all regulatory requirements, ImageFIRST also has implemented additional steps for the handling of COVID-19 infected linen and procedures that increase the safety of the company's associates and customers.