Industry Survey: Growth Outlook High for Uniform, Linen Rental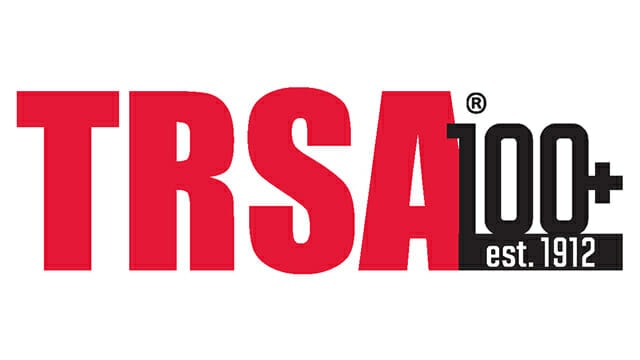 Click Here to View Survey Results
Robert W. Baird & Co. and TRSA recently released the results of the December 2019 (4Q 2019) Uniform & Linen Rental Survey. The outlook for growth among both uniform and linen rental operators was high heading into 2020.
Key uniform rental survey findings include:
Rental Revenue Trends: 92% of respondents met/exceeded internal 4Q19 revenue expectations with 50% of respondents actually exceeding budgets, versus just 8% falling short.
Add/Stops: Employment-driven expansion at existing accounts (i.e., Add/Stop Diffusion Index) improved quarter-over-quarter to 63.0 (from 60.7 last quarter) and at its highest level in a year. This quarter marks the 13th consecutive positive (i.e., >50) reading in this metric (since late 2016).
Pricing: Base pricing gains are running at ~2% and improved quarter-over-quarter, now at their highest level since June 2018. Most respondents see annual price increases in the 2-4% range. New business pricing remains challenging, however (index was 43.5, down from 48.3 last quarter).
No-Programmers: Our no-programmer diffusion index was mostly unchanged at 54.3 (55.2 last quarter), solidly positive. We note that this metric has been consistently in positive territory since briefly dipping negative in 2015-'16.
Growth Outlook: Respondents see 2020 organic revenue growth in the +5.1% range, the best starting forecast for a year since 2011. Growth expectation improved modestly from a +4.9% 12-month growth forecast last quarter.
Key linen rental survey findings include:
Rental Revenue Trends: 44% of respondents cited rental revenue trends above expectations in 4Q19 with the remaining 56% of respondents meeting expectations. Impressively, not a single respondent cited falling short of expectations for the quarter.
New Account Pricing: 6% of respondents cited more aggressive new account pricing in 4Q19 while 13% saw net improvement. The balance (81%) saw no change. As a result, our diffusion index pushed higher to 53.1, from 43.2 last quarter. This is the first time that this metric has been above 50 in the history of this data series (since December 2015).
Base Account Pricing: The average price increase on existing accounts undergoing price review in 4Q19 was +1.3%, slightly below last quarter's +1.6%. Still, 38% of respondents cited price increases with balance reporting no material change.
No-Programmers: No-programmer interest showed quarter-over-quarter gains with our diffusion index hitting 56.3 (from 54.5 last quarter). This reversed a two-quarter slump in this metric of moderating gains.
Growth Outlook: Forecasted 12-month growth rates are now seen at +5.1%, above last quarter's report of 4.0% and at the relative high-end of the range for the last several years (in the 4-5% range). Growth expectations are similar to uniform rental in 2020.
If you have any questions about the survey or want to participate, contact Andrew Wittmann, CFA, managing director, senior research analyst, at awittmann@rwbaird.com; or Justin Hauke, vice president, senior research associate, Baird Institutional Equities & Research, at jhauke@rwbaird.com.