Industry Veteran Retires from JENSEN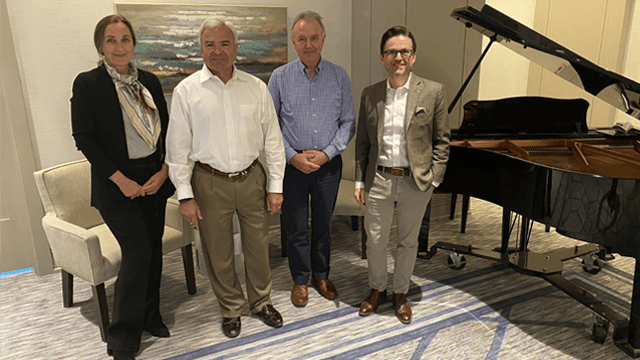 Norbert Gittard, the vice president of sales and marketing for JENSEN USA Inc., Panama City, FL, recently announced his retirement after a 35-year career in the linen, uniform and facility services industry, according to a news release.
Gittard spent his entire 35-year laundry career with JENSEN, starting when JENSEN USA was named Central Finishing Systems. He began as a parts manager, with promotions to parts and service manager and vice president of operations, before ending his tenure as the company's vice president of sales and marketing.
"It is with great pleasure, yet heavy heart, that we announce the retirement of a 35-year laundry industry veteran, Mr. Norbert Gittard, VP of sales and marketing for JENSEN USA" said Simon Nield, president, JENSEN USA.
Gittard was an integral part of the growth of JENSEN USA into one of the leading suppliers of industrial laundry equipment in North America, the release noted. He has served on a variety of industry councils throughout the years and attended many of our industry's major meetings and conventions, quite often with his wife, Connie.
"On behalf of all at JENSEN-GROUP, we would like to express our gratitude to Norbert for the dedication and passion he exhibited year after year. You will be missed," the company said in the release.