Infection-Control Journal Article Recommends Reusable PPE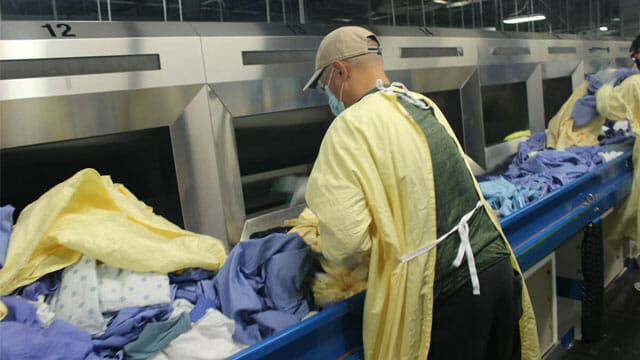 A recent article that was published in the American Journal of Infection Control recommends the use of reusable personal protective equipment (PPE) such as medical gowns for healthcare providers, especially during surge-capacity situations, such as those experienced during the COVID-19 pandemic.
The article, titled "Disposable Versus Reusable Medical Gowns: A Performance Comparison," was written by Meredith McQuerry, PhD; Elizabeth Easter, PhD; and Alex Cao, BSc. The article appears in the May 1 edition of the Journal. The study highlights the following:
Medical gowns are essential PPE for healthcare workers and medical professionals.
Due to shortages of PPE during surge-capacity situations, such as the current COVID-19 pandemic, the U.S. Centers for Disease Control and Prevention (CDC) recommends washable cloth isolation gowns be used.
Multiple-use gowns are superior from an environmental perspective, as well as, from a protection and durability standpoint.
Reusable gowns provide greater water resistance, strength and pilling resistance than disposable gowns.
Industrial laundering does not negatively affect the protection or performance of reusable gowns across the expected service lifespan.
To read the full study, click here.