Inoculate Your Business Against Future Threats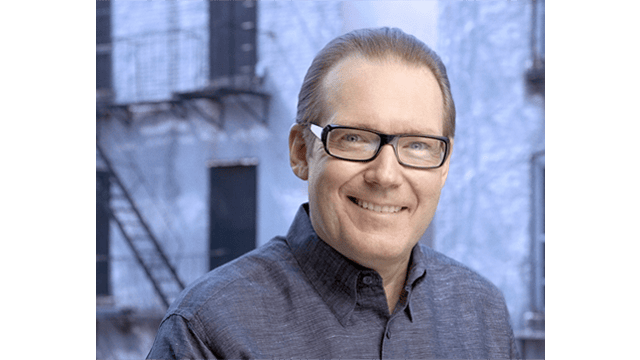 Michael Rogers, an award-winning journalist, columnist, publisher, novelist and tech analyst who's commonly referred to as the "practical futurist," will give a keynote address titled "What Comes After COVID?" on Nov. 17 at TRSA's Healthcare Conference in Plano, TX. To give attendees an idea of what to expect at the conference, Rogers, who recently completed two years as a "futurist in residence" at The New York Times, agreed to answer a few questions from Textile Services Weekly on his upcoming talk.
What trends are you seeing on the healthcare front, especially in North America?
We've seen an acceleration of an existing trend, which was to get patients out of hospitals, have patients spend as little time in institutions as possible. And the breakthrough was telemedicine. Just basic telemedicine visits. Suddenly, the regulators and the practitioners and the payers all said, "OK, we have to do this." And there's little pushback now, but we've discovered the patients like it, particularly older patients. So, the next step, and where I see a lot of venture capital money being invested, is remote diagnostics. So, in addition to a conversation on a screen, you can begin to do lots of that home testing at low cost.
Do you see home care as a growth area for people who don't want to be in a hospital or nursing home?
I think that we're going to see more care at home. More localized care, local clinics, this whole notion of driving medicine as close to the patient as possible. So, I think both home care and aging in place, which also relies on getting diagnostics in the home as well as ergonomics. In the broadest sense, I think all businesses have to start to deliver physical goods. For the most part, we need to get away from the idea that they will be delivering enormous amounts of physical goods on a regular basis to some big institution. I think increasingly, it's going to be direct to the consumer or direct to a local subsidiary – much more of a distributed system of medical care.
Is there room in this future of healthcare for various kinds of outsourcing of nonmedical services, such as linens?
In a broader sense, we're looking at the consolidation of healthcare, to a giant "vertical." Sometimes I joke, in the year 2030, America finally has a single-payer healthcare system. His name is Jeff Bezos. And because everybody in the healthcare business who has a light on knows you need to verticalize. Ultimately, we're going to have entities who own many parts of the healthcare chain all tied together. And this is the crucial piece with a 'digital spine.' A very efficient information system that connects all the parts of it and connects the patients. An Amazon model is not a bad example. So, if you look at how Amazon works, Amazon does a lot of things themselves. But when they don't want to do something, they have outside partnerships. Those very often are non-core things. I would think that healthcare, regardless of how it evolves – whether or not that's in the private sector – we get that kind of consolidation. Or in the public sector, or some combination, there will be room for outside service providers who are not core to the mission.
What's your outlook on the COVID-19 pandemic?
I think we're still going to be on alert for another year because of the possibility of variants from the developing world. Some of the most populous countries in the world have 3%-4% vaccination rates at this point. So, it may turn out that the Delta variant is what the virologists call a "Goldilocks virus." That is, it doesn't kill everyone, but it's highly contagious, so it out-competes variants that are more dangerous. So, I think we're not going to drop our guard for some time to come. Ultimately, it will settle into being an endemic virus that we may get inoculated against every year. But I think people are making their plans, starting to make their plans for 2022. And the corporate folks I know have to take into account the possibility of another surge. So, it's going to be baked into business plans. We're ready for that.