ITSA to Host World Textile Services Congress in 2020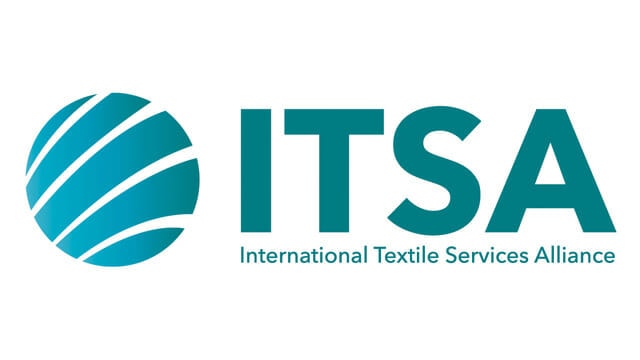 The International Textile Services Alliance (ITSA), a global community of national and regional linen, workwear and textile services associations, will host the World Textile Services Congress (WTSC) on June 18-19, 2020, in Frankfurt, Germany, prior to Texcare International. The WTSC will build on the success and momentum of WTSC 2016 held in Bruges, Belgium, which attracted nearly 200 linen, uniform and facility services professionals from around the globe.
The World Textile Services Congress will be organized by the following associations who will participate on the program development task force and host respective board of directors meetings on June 18 in conjunction with the Congress:
De Federatie van de Belgische Textielverzorging (FBT – Belgium)
Deutscher Textilreinigungs Verband (DTV – Germany)
Laundry Association of Australia (LAA – Australia)
Textile Services Association (TSA – United Kingdom)
TRSA, the Association for Linen, Uniform and Facility Services (North America)
"Our vision is to create a global forum for CEOs and senior executives to exchange information on best practices, market trends and innovations," said TRSA President & CEO Joseph Ricci. "As the linen, workwear and textile services industry association leaders, ITSA participants understand the importance of sharing information on global issues impacting our industry such as improving cleanliness and safety, reducing energy and water consumption, and creating sustainable business practices and processes based on guidelines and standards."
The WTSC will focus on global issues including sustainability, safety, workforce development, digitalization, as well as regulation and standards. The Congress will kick off with new research on the Demand Sector Outlooks: Global Opportunities for the Textile Services Industry conducted and presented by The Economist Intelligence Unit (EIU), the provider of worldwide forecasting and advisory services. The research presentation will focus on site by global region and business sector, including a five-year forecast of market sector demand (size, growth rate) and country-specific analysis of opportunities and challenges.
Like WTSC 2016, attendance will be limited to linen, workwear and textile services CEOs, executives and owners-delegate and CEOs/senior executives from sponsoring supplier partners. Current sponsors include JENSEN-GROUP and Pellerin Milnor Corp. For information on additional sponsorship levels and content development, contact Michiel Gen at michiel.gen@exempla.be or call +32 2 318 23 84. Delegate registration will open in Sept. 2019.
Moving forward, the World Textile Services Congress will be held every few years in conjunction with an international linen, workwear and textile services event such as Texcare International in 2020 in Frankfurt, Germany, and The Clean Show in 2023 in Orlando, FL. In addition, ITSA and its members will work with event organizers such as Messe Frankfurt and the World Educational Congress for Launderers & Drycleaners to develop content for other international conferences and trade shows. The development and administration of WTSC 2020 will be facilitated by Exempla, a well-established, experienced event-development firm headquartered in Brussels. They will be responsible for managing the administration, logistics, marketing, sponsorship sales, registration and other aspects of the event, as well as to help facilitate task-force discussions.
The International Textile Services Alliance (ITSA) also recently launched its new information-sharing, interactive website with content and resources contributed and managed by each participating association. The site will focus on broad, global issues as directed by the subject-matter experts of the respective participating associations such as natural resources, environmental sustainability, digitalization and technology, hygiene and labor. The ITSA site also will include news and social media feeds, a global event calendar, research and other information from participating associations.