Jury Awards Kleen $3.8M Lawsuit Verdict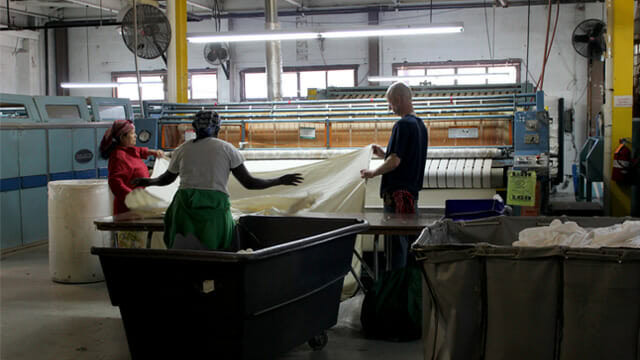 Kleen Laundry & Dry Cleaning Services Inc., Lebanon, NH, recently was awarded nearly $3.8 million by a jury in a lawsuit Kleen filed against its compressed natural gas equipment installer, according to news reports.
A jury in Grafton Superior Court in Haverhill, MA, awarded Kleen $3.785 million following a four-day trial, according to an article in the Valley News, a newspaper based in Lebanon. During the trial, Kleen said that Xpress Natural Gas LLC, Andover, MA, failed to live up to its end of a contract for installing new compressed natural gas (CNG) equipment to power its laundry facility, according to the report. Kleen said that this failure contributed significantly to the company closing in June, the report noted.
Much of the money awarded in the verdict will go toward paying the bank and creditors that are still owed money following Kleen's emergence from bankruptcy in 2017, the report said. "The verdict and the damages awarded by the jury, once collected, will help our secured creditors recover the losses incurred while they tried to support the Kleen business in our efforts to recover from 2017," said Kleen co-owner Ned Hazard in an email to the Valley News. "It is unfortunate for our business and our former employees that these breaches occurred in 2017, and that we were unable to bring this suit to a conclusion while it would have been possible to save the business and the jobs."
To read the full article, click here.