K-Bro Acquires UK-Based Fishers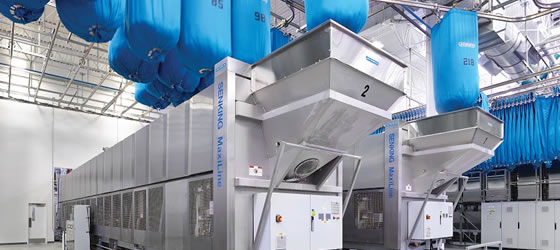 K-Bro Linen Inc. announced on Nov. 21 a share-purchase agreement that will allow it to acquire 100% of the United Kingdom (UK) based Fisher's Topco Ltd. for a base purchase price of £35 million ($59 million Canadian; $46.3 million U.S.), according to a news release.
Established in 1900, Fishers is a well-known Scottish brand underpinned by more than a century of operations. It is the largest commercial laundry business in Scotland and Northeast England, providing linens and garments primarily to hospitality customers. Fishers operates in seven strategically located sites totaling approximately 232,000 square feet and generating revenue of £34.3 million for the 12-month period ending on Sept. 30, the release said. The acquisition will make Fishers an indirect, wholly owned subsidiary of K-Bro. Fisher's existing senior management team will enter into new employment contracts with K-Bro.
"We are very excited to add the Fishers platform as K-Bro's first acquisition outside of Canada," said K-Bro President and CEO Linda McCurdy. "Fishers is our largest acquisition to date and is aligned with our growth strategy. Fishers provides us with critical mass in an attractive new geography and is well positioned for future growth. The UK linen hospitality market is mature and highly fragmented. We expect to leverage Fishers' leading market position, experienced local management team, entrenched customer relationships and proven track record of stable and profitable operations to take advantage of the significant organic growth and consolidation opportunities available to us, similar to what we have achieved in Canada."
K-Bro is the largest owner and operator of laundry and linen processing facilities in Canada. K-Bro provides a comprehensive range of general linen and operating-room linen processing management and distribution services to healthcare institutions, hotels and other commercial accounts.
Click here for details.