Labor Dept. Issues Proposed Overtime Regulation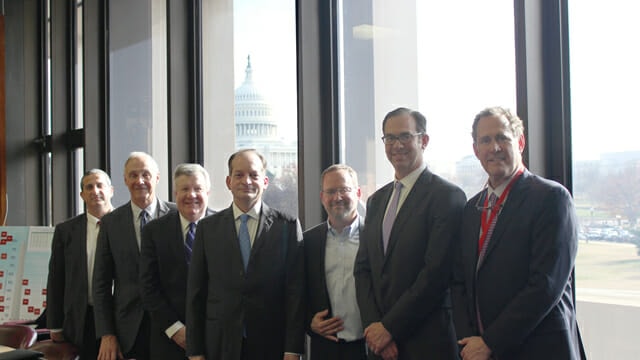 The U.S. Department of Labor (DOL) recently released the long-awaited proposed regulation updating the salary level test for determining when an employee is exempt from earning overtime pay. As you may recall, the Obama administration issued a final regulation in 2016 that would have raised the salary threshold from $23,660 per year ($455 per week) to $47,476 per year ($913 per week). That regulation was later invalidated by federal District Judge Amos Mazzant, in a challenge which TRSA joined with many other business groups and state attorneys general, on the basis that the salary threshold was so high it made the duties test – considered the key determinant – no longer relevant and thus the regulation was beyond the statutory authority of the secretary.
The aforementioned decision is currently on appeal in the 5th Circuit. The new proposed regulation features the following provisions:
Raises the threshold to $35,308 per year ($679 per week).
Reverts to the methodology used in the 2004 rule that focused on the 20th percentile of full-time wage earners in the lowest income region of the company (identified as the South) as well as the retail industry. This is a point that TRSA stressed in comments submitted to a request for information.
Makes no changes to the duties tests. Another point stressed by TRSA.
Does not implement an automatic update feature. This was a key point emphasized by TRSA. However, the regulation does seek comments on conducting regularly scheduled rulemakings to update the salary threshold consistent with the methodology used in this proposal.
Increases the total annual compensation requirement for "highly compensated employees" (HCE) from the currently-enforced level of $100,000 to $147,414 per year which is higher than the Obama DOL reg's threshold of $134,004. The DOL maintained the methodology used by the Obama administration for this salary level which resulted in the higher threshold.
Would allow nondiscretionary bonuses and incentive payments (including commissions) paid at least annually to satisfy up to 10 percent of the standard salary test requirement. Such bonuses include, for example, nondiscretionary incentive bonuses tied to productivity and profitability. The Department recognizes that some businesses pay significantly larger bonuses; where larger bonuses are paid, however, the amount attributable toward the EAP standard salary level is capped at 10 percent of the required salary amount.
The new proposal is consistent with many of the points TRSA and its business group partners have made throughout the process, going back to the early days of the Obama DOL proposal.