Lapauw Acquires Transferon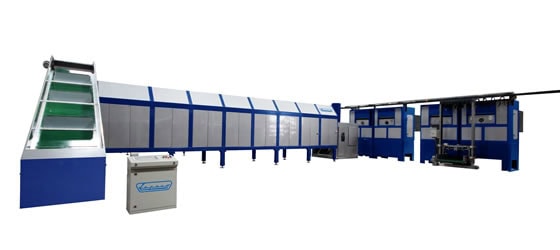 Lapauw International N.V., Kortrijk, Belgium, recently revealed that the company has completed the acquisition of Transferon, according to a news release.
Founded in Germany in 1971 by Peter Zaiser, Transferon has been delivering laundry equipment worldwide for more than 45 years. The company started with the production of dryers, but quickly moved to develop the full product range including ironers, washer/extractors and tunnel washing systems. Over the past 45 years, Transferon has sold more than 3,000 ironers and more than 400 tunnel washing systems.
The Transferon team members and products will be integrated into a recently-created division of the Lapauw group, which is responsible for the design and production of tunnel washers, presses, dryers and all other supporting equipment.
"I am very happy about this acquisition," said Philippe D'heygere, president of Lapauw International. "Not only because of the fantastic team that is now joining our group, but also because the Transferon product range is very complementary to our existing product range. This acquisition allows us to bring complete laundry solutions to our worldwide customers, which was one of our goals when we acquired Lapauw in 2010."
Reinforcing D'heygere's statements, Steven Renders, CEO of Lapauw International, added that, "The Transferon and Lapauw teams have been working together over the past several months to make sure the Lapauw tunnel washing solutions are giving the best answer to the current and future market needs, combining 40 years of experience with insights of existing Transferon and Lapauw customers. Lapauw is known as a pioneer in laundry machinery technology, with equipment that provides superior finishing quality and high throughput, with industry-leading low total cost of ownership. All products in the tunnel washer line adhere to these same overarching principles."
Peter Zaiser, founder of Transferon, said that, "I am very excited to be working with the Lapauw group. The Lapauw philosophy of producing high-quality, reliable products aligns perfectly with the philosophy we have followed at Transferon since our founding."
A tunnel washer system will be installed in the showroom at Lapauw's corporate headquarters in Belgium during the first quarter of 2018. Lapauw also will present its full product range, including the new tunnel washer, at the 2018 Expo Detergo in Milan.