'Larger than Life' Penn Sales Manager Passes On
Burl Cohen, 70, a retired regional sales manager for Penn Emblem, passed away on Aug. 10, according to a news release.
"Burl managed all of Penn Emblem's international business in Australia and New Zealand," said President and owner Randi Blumenthal-Joseph. "He brought Penn Emblem's company relationships and products to these parts of the world and was always successful in growing the business due to his hard work and dedication."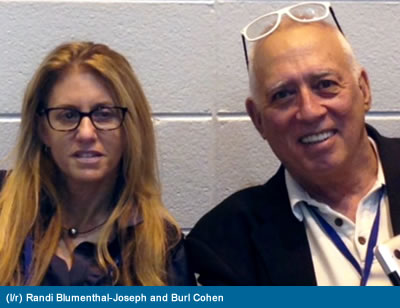 A 40-year veteran of the linen, uniform and facility services industry, Cohen worked both as an operator and supplier. He served with Penn from 1990-2000 and then again from 2013-'15. He's remembered as a "larger than life" character who was "always owning whatever room he walked into," the release said. Cohen always was eager to share his knowledge and expertise with customers and colleagues. He worked hard and made sure that customers were his priority.
An "In Memoriam" piece that Textile Services Weekly received from Peter Plowman of Australian Uniform Services, Virginia, Australia, included the statement that, "Burl is one of the true salesmen to be part of the textile rental industry. He looked at every meeting as a chance to meet a new friend and create a connection. He understood that business is about people and relationships. He knew that people buy from people they know and like and trust. This is the essence of Burl Ira Cohen!"
Cohen began his commercial laundry career as a route service representative for Aratex in Oakland, CA. He later moved into sales and was sales/service manager in San Diego and helped that location become the largest in the area.
In addition to Penn Emblem, Cohen worked for VF Workwear and Penn State Textiles. These positions provided opportunities for him to excel at building long-term relationships with customers in the industry.
He is survived by his wife Sharon.