Larson Announces Retirement at Encompass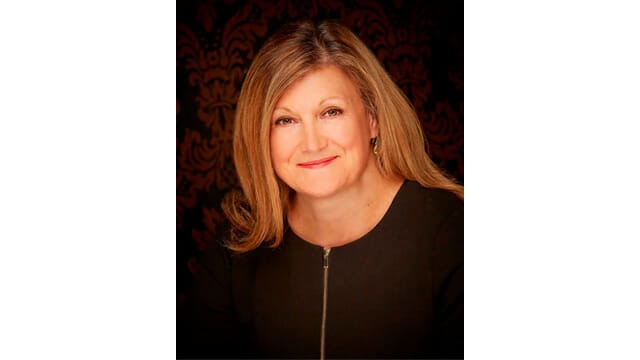 Janice Carter Larson, CLLM, vice president of clinical resources and consulting for Encompass Group LLC, McDonough, GA, recently announced her retirement from the company, effective May 1.
Larson is a 40-year veteran of the healthcare industry and is a pioneer in hospital-based linen cost-management consulting, the release noted. For over half of her career, Larson has led a team of RN-based consultants at Encompass helping hospitals and healthcare laundries focus on linen use and utilization, saving customers well over $100 million in the process. Over the past several years, Larson and her team have expanded their impact to several clinical product areas outside of linen operations.
"Janice has been a unique and tremendous asset, not only to Encompass all these years, but also to the entire industry," said John Wood, CEO of Encompass Group. "Her pioneering efforts in working directly with the hospital linen teams to review how each piece of linen is used in every unit, measuring and consistently improving processes, has been copied by others as the foundation of linen cost management. Not only will Encompass miss her expertise, but the entire industry will."
Her ease at connecting with customers sprung from her roots in international sales in the 1980s with American Hospital Supply and Baxter Healthcare Corp. In 1984, she pioneered Baxter's Prime Vendor program in remote island hospitals throughout Polynesia and Micronesia, winning Baxter's Presidents Club Award in 1989. Janice next joined Baxter's Renal Division Business Development, where she was responsible for launching a new dialysis therapy, called hemofiltration, to major U.S. teaching hospitals. In 1991, she joined Baxter Corporate Consulting, where she led the Continuous Quality Improvement (CQI) education program for the Daughters of Charity hospitals in California, while helping Baxter's Bentley Division achieve the 1992 Baxter Quality Award.
She joined the Hospitex division of Baxter (now Encompass Group LLC) in 1994 as the first Linen Cost Management Consultant, and, as the dedicated resource for 10 Southern California Kaiser Permanente hospitals, documented cost savings of over $20 million in three years. Her next assignment with the five University of California Medical Centers in Southern California produced documented cost savings of more than $560,000. Larson was promoted in 1997 to lead the Encompass nurse consultant team, and over the past several years has redesigned the team role, establishing a greater emphasis on clinical product field support and clinical education.
Larson holds a bachelor's degree in liberal arts from the University of Iowa and a certificate in management from the USC Marshall School of Business. She has taught linen management in hospitals throughout the United States and presented at industry conferences including AHE, ALM, ARTA, CLEAN, TRSA and the Clemson University Conference on Medical Textiles, as well as the American Linen and Laundry College at Eastern Kentucky University.