Marinho Gets Promoted at Girbau Industrial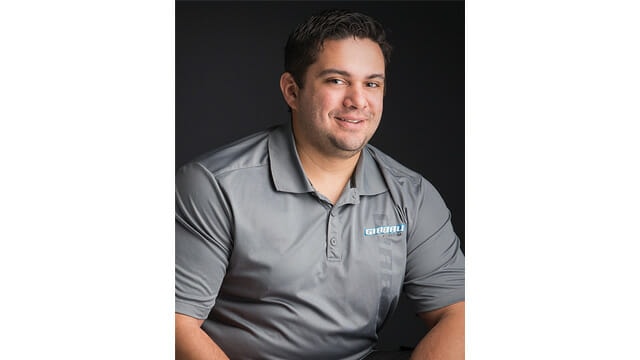 Continental Girbau Inc. (Continental) recently promoted Alessander Marinho to Girbau Industrial (GI) technical service field manager – North America. In his new role, he will oversee the on-site project management and technical support services required for the installation, commissioning and training of GI laundry equipment in North America, according to a news release.
"As we grow our market share, Alex will be responsible for building our technical expertise and developing our service technicians and staff," said Dave McAllister, Continental director of services and product management. "His knowledge of GI equipment and his relationship with Girbau Global Laundry Solutions (Girbau) technicians make him a valuable asset to the sales and engineering teams at Continental."
Marinho is a certified electro-technical and electro-mechanical field service technician who holds expertise in Girbau-specific laundry automation, hydraulics, programming, pneumatics, installation, commissioning and more. Prior to joining Continental in 2016 as GI senior service technician, he served nine years at Girbau Brasil LTDA, Sao Paulo, Brazil.
"I am really excited about my new role, and yet I am aware of the responsibility and commitment that comes with it," Marinho said. "I look forward to developing an even stronger bridge between Continental and the Girbau factory, while strengthening our customer service and looking for ways to improve our machines and processes."
McAllister added that, "Alex is highly respected in our industry for his product knowledge and 24/7 customer support. Our customers appreciate his commitment to their technical support needs."
One of five brands of Continental Girbau Inc., Girbau Industrial provides industrial laundry products to North American clients, including large-capacity washer/extractors and drying tumblers, high-volume flatwork ironers, continuous batch tunnel washing systems, presses, feeders, folders, stackers, conveyor systems and related system machinery.