Marquette Elevated to President at Lapauw USA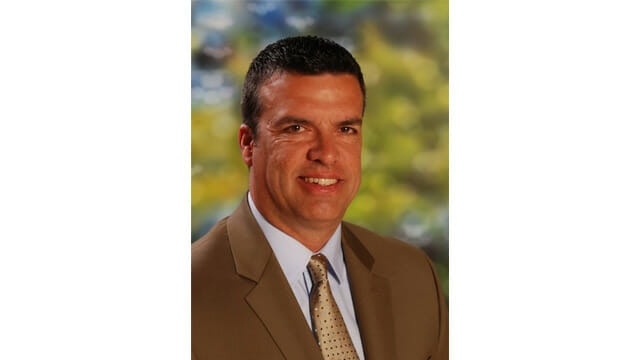 TRSA associate member Lapauw USA LLC, Park City, UT, recently announced that J.B. Marquette has been named vice president of the company and will become president of Lapauw USA effective June 1. Marquette will succeed David Bernstein, who resigns as president of the company effective May 31, so that he may pursue his desire to return to industry consulting and the formation of a new consulting firm.
Marquette recently joined Lapauw USA as a regional sales director, but he is known throughout the industry as an accomplished professional with more than 20 years of management, operations, customer service and sales experience. His background as a laundry manager has already proven to be appreciated and respected by Lapauw's customers and will offer a unique perspective and experience that few in such a position can match, the release noted.
"I am honored to have been selected by Steven (Renders) and Philippe (D'heygere) to lead Lapauw USA," Marquette said. "I appreciate the opportunity to contribute to the success of such a dynamic international organization and laundry industry pioneer. I also want to wish David much success as he launches his new endeavor. He has done a tremendous job leading Lapauw USA over the last five years, and I look forward to building on the foundation he has created."
Steven Renders, CEO of Lapauw International, the parent company of Lapauw USA, said that, "J.B. has built an impressive industry track record over the past 20-plus years in management, operations and sales, and we are convinced that he has the skills, talent and experience to lead Lapauw USA for many years to come. When J.B. came on board, we knew he would make great contributions to Lapauw's reputation, market share and long-term success. We are extremely fortunate to have had the perfect candidate in-house to ensure a smooth transition."
In making the announcement, Bernstein said, "It has been an honor and a privilege to work closely with Steven to start, grow and lead Lapauw USA. I appreciate the opportunity and the trust he and Philippe D'heygere (president of Lapauw International) placed in me, and I am proud to have worked with so many wonderful customers, and with our global colleagues, each of whom are committed to excellence in laundry solutions. I have tremendous respect and admiration for J.B., and I will be leaving with the knowledge that the company is being led by the right person, has a committed and determined team, and is well-positioned for enormous success in the market."
Renders added that, "We are all thankful for David's years of service and leadership, and are grateful for his many accomplishments. Although he will be missed, we understand and support David's decision to step down and start his new business. We wish him tremendous success, and look forward to working with him as a trusted consultant to the industry." To read more about Bernstein's new consulting firm, click here.