Medico Partners with Positek to Deliver Reusable Isolation Gowns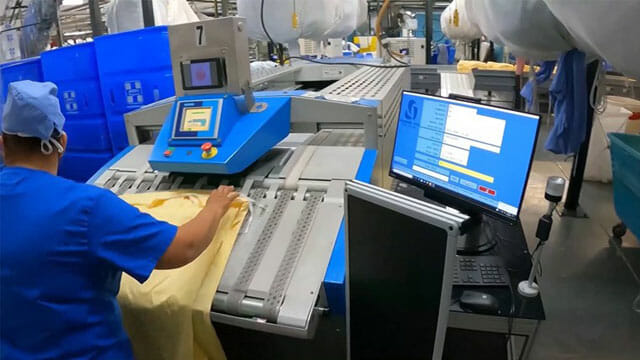 Positek RFID Inc., Norristown, PA, recently partnered with Medico Healthcare Linen, Los Angeles, to create a state-of-the-art process for the clean and consistent delivery of reusable isolation gowns to healthcare providers, according to a news release.
With the outbreak of COVID-19, Medico turned to Positek RFID to develop an RFID solution that would allow for a safe and reliable process to ensure the clean, consistent delivery of reusable isolation gowns. Positek RFID integrated its TextileTrack software solution as well as existing Positek RFID hardware solutions installed at Medico's facilities to deploy an RFID-enabled process for scrubs and lab coats driven by Fujitsu's RFID tags, allowing Medico to easily control the quality of the laundry process and make reusable isolation gowns a viable option for healthcare providers.
"At Medico Healthcare Linen, we pride ourselves on quickly and efficiently delivering the options that our customers need," said Greg Shames, director of operations, Medico Healthcare Linen. "With Positek RFID's cutting-edge hardware and software, we were able to easily integrate an innovative solution at our facilities so that we could meet our customers' rapidly increasing demand for reusable isolation gowns during a global pandemic."
Jeffrey Markman, president of Positek RFID, added that, "Positek RFID and Medico continue to deliver solutions to textile-related challenges that healthcare service providers face. We are extremely excited that our patented RFID technology and innovative inventory management processes allow Medico to maximize efficiency, thus making reusable isolation gowns a viable option for healthcare facilities at a time when it is necessary."
To read the full release, click here.