Members Give TRSA Its Highest-Ever Ratings of Membership Value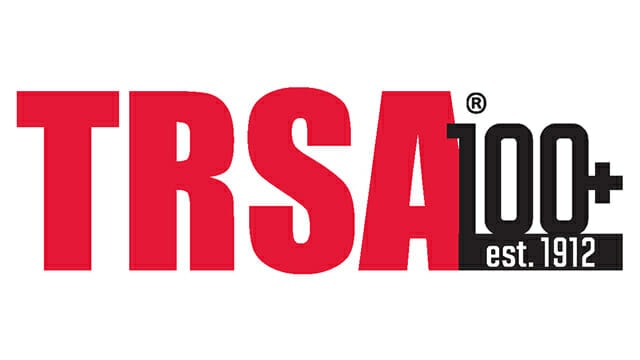 Operator and supplier partner members' Net Promoter Score (NPS) ratings of TRSA membership have reached all-time highs, hitting 72 and 69, respectively, with operators exceeding their previous highs (65 in 2018 and 2020) and supplier partners continuing to rate the association higher each year since TRSA began calculating their NPS in 2018.
NPS scores can range from -100 to +100; 50 is considered excellent. The metric is calculated from respondents' ratings on a scale of 1 (least likely) to 10 (most) of the likelihood of recommending something to a friend or colleague. The percentage of respondents who rate 9 or 10 is subtracted from the percentage of respondents who rate 1 to 6. TRSA operator members' NPS has been calculated since 2014.
Members who commented in addition to answering the surveys' multiple-choice questions pointed to TRSA's excellent performance during the COVID-19 pandemic and the wealth of industry business information provided to support their companies. Operators noted the value of TRSA information-sharing and training, indicating their enthusiasm for the return to in-person events. Supplier Partners added praise for TRSA as the linen, uniform and facility services industry's primary representative and organizer, uniting members for advocacy and industry growth.
Operator respondents, asked to weigh the value of various TRSA services on a scale of 1 to 7, rated the following above 5.6:
Protecting the market for linen, uniform and facility services by advocating for fair, balanced, and pro-business legislative and regulatory policies
Promoting the linen, uniform and facility services industry as the most cost-effective, hygienic, sustainable and green option
Primary resource for linen, uniform and facility services industry news, trends, best practices and products/services
Providing interactive information-sharing and networking events including virtual, in-person and hybrid
Conducting research and benchmarking that supports industry growth, safety, productivity and sustainability
Asked to rate on a scale of 1 to 10 the value of services provided to supplier partners, such respondents rated these 7 or higher:
TRSA communication with laundry customers
Advocacy
Business strategies
Reusable textiles vs. disposable equivalents
Market-specific tactics
Suggestions from operator responses for future TRSA activity included:
Continue to provide as much news on the industry as possible
Keep developing the video training and education resource library
Keep figuring out ways to connect all leaders virtually
More updated resource material on industry segments
The more members are involved in developing and delivering content, the better the cohesion of the association
Supplier partners described how their companies have benefited:
"At a time in which we did not travel to engage our customers, TRSA provided industry communication to give us insight across the U.S. on how commercial laundries were coping with the pandemic and the effect on their business."
"TRSA continues to successfully adapt to changing conditions in the economic and political landscapes and is the best vehicle to gain market knowledge and promote our products and services to the decision makers in the industry."
"TRSA is a very personable and valuable partnership for us. We're in our first year and feel we have a lot more we could be taking advantage of within membership, but we're very happy."