Mitigating Risk in a Volatile Energy Market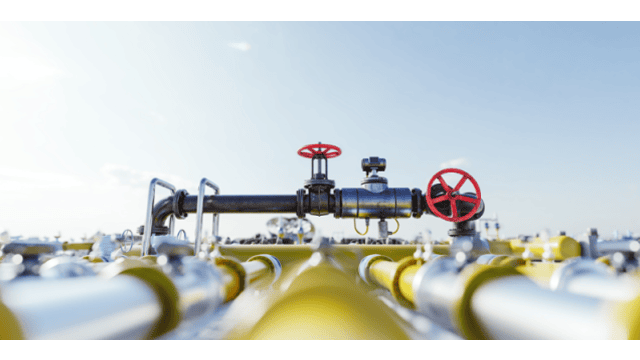 For many businesses, the current energy landscape has changed the way they approach their energy management, going so far as to put a serious strain on some businesses, with others looking to minimize budgetary risk as much as possible while still aligning with sustainability goals. While there is no one-size-fits-all approach or answer, it's wise to take a comprehensive look at your organization's particular needs and goals. APPI Energy Vice President of Market Intelligence & Analytics Dan Forgacs provides some key insights into what's causing market volatility, as well as procurement strategies and energy solutions available to help mitigate that volatility.
Q: It's been a volatile year to say the least for the energy markets, what are a few of the contributing factors?
A: Yes, it sure has. In fact, 2022 has seen the highest volatility for Henry Hub natural gas prices in 20 years. The war in Ukraine, rebounding economic conditions and hotter-than-average summer temperatures greatly increased demand for U.S. natural gas after years of gas producers scaling back on drilling operations. On the flip side, an explosion and subsequent closure of a liquefied natural gas export terminal increased domestic gas supply for several months, pushing near-term prices lower.
Q: Do you anticipate a relief in energy prices anytime soon?
A: It will be a tough and expensive winter for natural gas users, particularly in the northeast, due to the need to compete with high European prices for liquefied natural gas supplies. Electricity prices this winter will also be much higher than last year, due largely to high natural gas prices but also the fact that many coal plants have retired and renewables are not quite ready to pick up all the slack. Still, weather is the single largest driver of short-term natural gas prices so a warmer-than-average winter could help bring lower gas and power prices.
Q: For organizations looking to minimize budgetary risk, what procurement strategy would you recommend?
A: As Winter Storm Uri and then the war in Ukraine reminded us, being exposed to volatile energy prices can destroy your annual energy budget in a matter of days. Fixed price energy supply contracts come with a small premium but transfer the risk of higher future costs to the supplier, rather than being on the individual consumer. However, you don't need to put all your eggs in one basket as a qualified energy consultant can help you review the pros and cons of a layered approach (similar to dollar cost averaging) or perhaps locking some costs or terms while "floating" others to help you buy on the inevitable dips in the market.
Q: Historically, looking to the outer years or securing longer term supply contracts were typically the most advantageous – does this still ring true?
A: Yes, that is very much the case currently. There is a high premium for delivery of energy well into 2023 but terms beyond next year drop off significantly. Time will tell if the outer years will move closer to near term pricing but many of the cost components that make up all-inclusive electricity pricing, transmission for example, show few signs of decreasing. In many markets, the energy itself is only 50% – 60% of the total electricity cost.
Q: How do energy curtailment or energy efficiency measures factor in?
A: As they say, the cheapest kilowatt is the one you don't use so any reduction in energy usage can impact the bottom line. Even organizations that switched to LED lighting more than five years ago may benefit from improvements in efficiency and life span while utility rebates can help offset costs and increase your ROI. Efficiency measures can also reduce your peak demand, which can help lower both the supply and distribution sides of your electric bill.
Q:  Any advice for organizations looking to reduce energy costs while still making strides towards improved sustainability?
A: The Inflation Reduction Act increases and extends some tax credits for renewable energy projects so it may pay to look at solar or other renewable options for your facility. There are also different ways for an organization to "green up" their energy supply, many of which do not require significant capital expenditures.
Editor's Note: Answers to the above questions were provided by Dan Forgacs, the vice president of market intelligence & analytics for APPI Energy, a TRSA Business Solutions Partner. He has an active role in the day-to-day management and professional development of the APPI Energy consulting team. Forgacs directly engages with clients and prospects in key U.S. markets, helping them to better understand and analyze industry trends, regulations and market drivers. He helps consultants develop new relationships and renew existing APPI Energy clients. Forgacs also works with the APPI Energy operations team to create higher-value interactions with clients and suppliers. With an extensive background working directly for two national energy suppliers prior to joining APPI Energy, he has more than 15 years of experience in deregulated energy markets. Forgacs received a Bachelor of Arts in Marketing from Michigan State University, Certified Energy Procurement Professional credentials from the Association of Energy Engineers, and has more than 30 years of sales and business development experience.