Moore Advances at Bates Troy
Promotion to assistant plant manager announced
Bates Troy Healthcare Linen Services recently announced a promotion for Curtis Moore to the post of assistant plant manager at the company based in Binghamton, NY.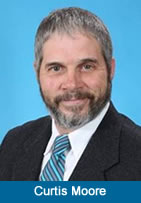 A four-year veteran of Bates Troy, Moore has worked as a route driver and fleet manager who has overseen efforts to streamline delivery operations, while also proving himself as a committed advocate for the company, according to a news release.
A U.S. Marine Corps veteran, Moore has a background in production management. His enthusiasm and energy will help improve customer satisfaction and motivate his team to excel, the release said.