Morgan Services Upgrades IT at Chicago Plant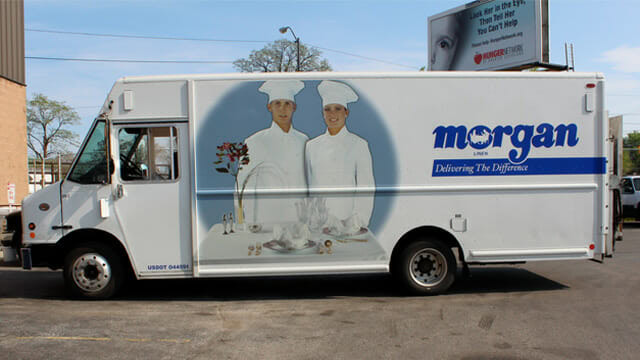 Three years ago, Comcast Business added more than five miles of fiber optic network to Chicago's Back of the Yards and Bridgeport neighborhoods, according to a news release. The network delivers internet speeds of up to 10 gigabytes per second (Gbps) – and up to 100 Gbps on a case-by-case basis – to nearly 300 small- and medium-sized businesses in the industrial and business area located in the city's South Side. Access to such fast and reliable connectivity has been a boon to local businesses, including TRSA operator member Morgan Services Inc.
Morgan is a 130-year-old company that specializes in linen and uniform rentals and industrial laundry services. With headquarters in downtown Chicago and facilities nationwide, Morgan Services leverages Comcast Business technology to reinvent how it runs its Back of the Yards laundry processing facility – the most automated and technologically advanced of its nine processing facilities across the country, the release noted. Morgan Services' far-reaching operations require intricate, real-time data to ensure orders are processed correctly and on time.
"Since using Comcast's advanced network, our internet speeds have doubled, and our broadband now has the capacity to run a host of operational and logistical functions that help us work more efficiently," said Brian Berg, director of IT at Morgan Services. "From coordinating orders with our mobile workforce to tracking linen and uniform shipments through RFID chips, Comcast has been an essential partner every step of the way in ensuring our technology is up to the task."
To read more about Morgan Services' technology upgrades, click here.