Mundt Joins Ellis Sales Team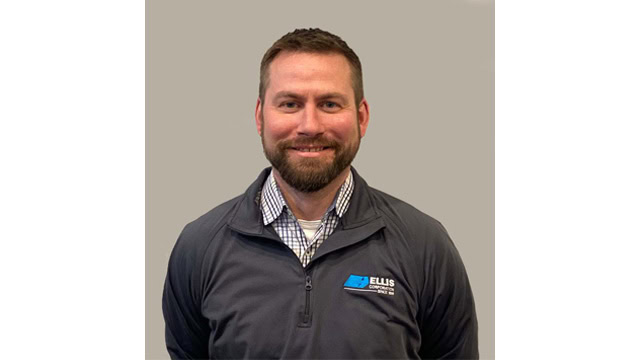 Ellis Corp., Itasca, IL, recently announced the addition of Justin Mundt as a regional sales manager of the Midwest Division. Mundt is the fourth generation in his family to work in the laundry industry, and he has more than 15 years of sales and customer support experience, according to a news release.
"We are thrilled to have Justin on our team and are excited to see the impact he will bring to our customers," said Bob Fesmire Jr., president and COO of Ellis Corp.
Mundt is a pivotal addition to both the sales team and the greater Ellis Corp.; augmenting the growing salesforce with his experience and expertise in fostering ongoing client relationships. Before joining Ellis Corp., Mundt was an account manager and equipment specialist for Prolift Toyota Industrial Equipment, where he specialized in sales of spec-driven equipment and acted as a consultant to the material-handling needs of the customer. Prior to his time with Prolift, Mundt was a manufacturer representative in the commercial kitchen equipment industry, spending his time assisting dealers, contractors, and consulting firms with the selection of commercial equipment to best satisfy wants, needs and budgets.
Mundt earned a degree from Northern Kentucky University and played varsity college baseball.