New Healthcare Survey Includes Questions on Labor Issues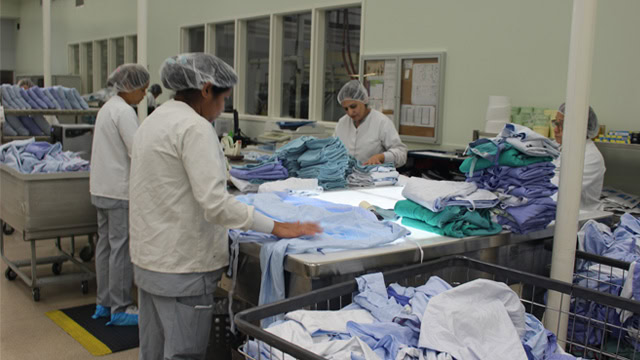 TRSA's Healthcare Committee recently developed the 2022 Healthcare Survey. The data collected will cover healthcare trends, utility statistics, financial benchmarks, customer and employee engagement, as well as infection control, innovation and certification questions.
A new section was developed this year which focuses on labor issues. Once completed, the 2022 Healthcare Benchmarking Report will answer new questions such as:
How is the industry handling minimum wage increase and staffing shortages?
How is automation affecting labor?
hat changes have been put into place regarding future pandemic plans?
Every company that submits a survey will get a free copy of the final report. The results also will be shared at the 11th Annual Healthcare Conference.
Participation in the 2022 Healthcare Benchmarking Report survey helps to create a business planning tool that can be used to spark conversations and action in the linen, uniform and facility services community. The deadline for submission is Sept. 15.
Click here to download the survey.