New LegCon Session: Industry Patent Infringement Concerns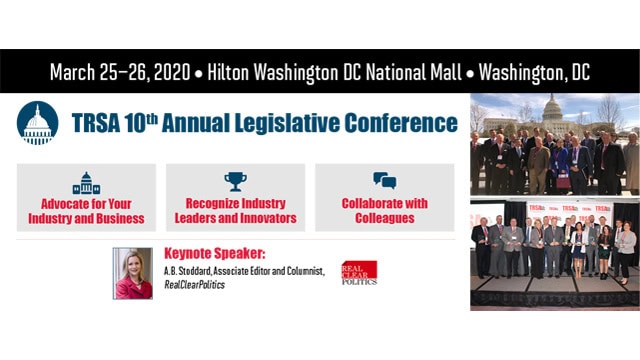 TRSA has added a special session to address recent patent issues and claims pertaining to the tracking of uniforms, garments and linens to the 10th Annual Legislative Conference in Washington, DC, scheduled for March 25-26. The session will occur on the afternoon of March 25, and will be an informative, interactive discussion which will include the formulation of an industry response.
Register for TRSA's Legislative Conference at www.trsa.org/legcon. This event is open to TRSA members and nonmembers. Early-registration pricing is now in effect through Friday, Feb. 14. Register two from your company at the same time and the registration fee for a third colleague will be waived.
If you have questions or if your company receives communication from a claimant, please contact TRSA President & CEO Joseph Ricci at jricci@trsa.org or 703.519.0029, ext. 100.