New Publication Reflects Impact of Pandemic on the Industry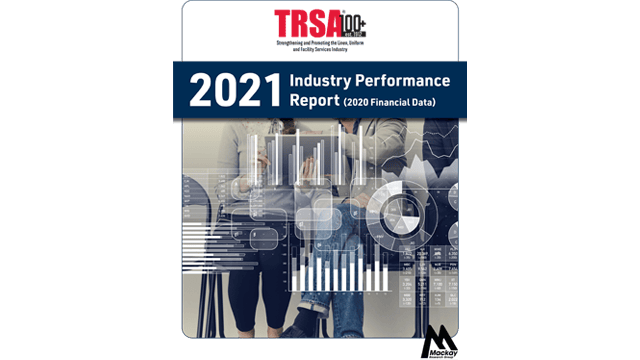 TRSA's recently released Industry Performance Report enables linen, uniform and facility services operators to compare the industrywide financial impacts of COVID-19 with their own companies' results. Using 2020 financial data collected from TRSA members on a confidential basis and compiled by the Mackay Research Group of Boulder, CO, the report is the only industrywide research that enables operators to compare income statements, balance sheets, and financial and employee productivity ratios.
The report reflects the pandemic's uneven detriment to linen and uniform services by customer markets served. Profit margin, for example, showed a slight increase for operators specializing in industrial (6.4% to 6.8%) and healthcare (7.9% to 8.5%) from 2019 to 2020. Mixed use operators dropped from 5.6% to 3.1% and F&B linen had the largest profit margin loss, from +4.7% to -11.5%.
Companies use the report to compare their results from the last five years with operations similar to theirs by customer market. Other demographics for benchmarking productivity, efficiency and financial performance included:
Annual sales volume (under $8 million, $8M-$12M, $12M-$30M, $30M+)
Number of locations (single, multiple)
Income and cost-per-pound statements for each of these categories break down merchandise, plant, delivery, sales and administrative expenses into a combined total of 22 line items. Return- on-investment and product profiles report strategic profit model ratios, sales by market, pounds per operator hour and delivery costs per route. Productivity statistics include each category's median employees by function, turnover, wage and salary costs by function and sales per employee.
Forty-two member operators filled out the surveys that generate the annual TRSA Industry Performance Report. These reports have been distributed at no charge to participants who responded to the surveys and are now available for purchase for both TRSA members and nonmembers at www.trsa.org/store.